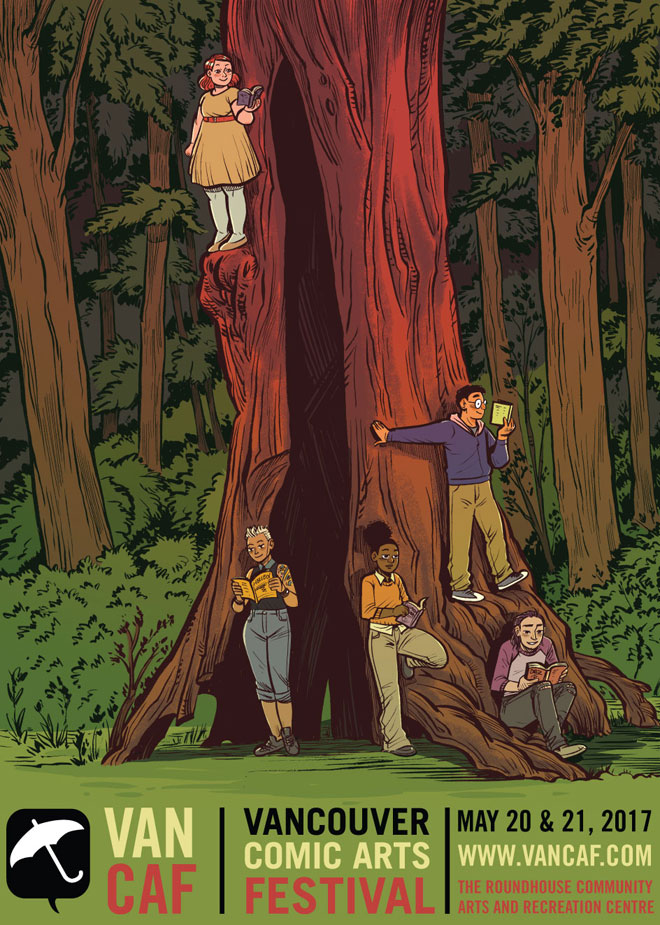 I'll be at the Vancouver Comic Arts Festival this weekend, so stop by and say hello! The show runs from 10 – 5 on May 20 and 21, at the Roundhouse Community Center in Vancouver, BC. Admission is free!
And there are a ton of free events going on, including a panel discussion that I'm hosting on Saturday morning (10:30 – 11:15) called "The Terrifying World of Kids Comics" where I'll be talking with Faith Erin Hicks, Katie Shanahan, Kean Soo, Kelly Tindall, and Mike Lawrence. Here are more events on the festival's calendar.
I'll be at Table B11 in the Exhibition Hall, signing copies of Laser Moose and Rabbit Boy. Here's a map: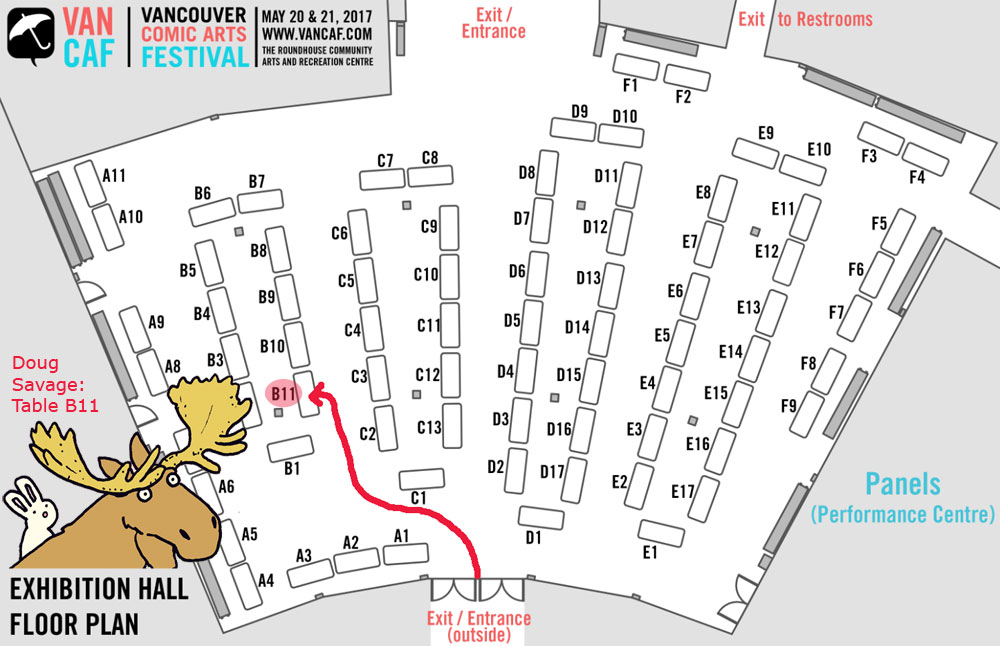 Hope to see you there!