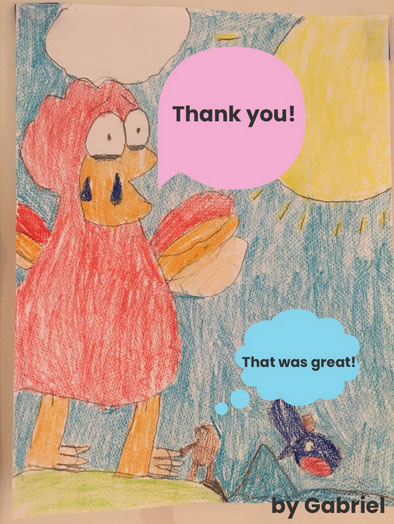 For me, one of the unfortunate side effects of COVID-19 is that I haven't been able to do any school visits. But that didn't stop us last week! I had my first virtual school visit, as part of the Vancouver Writers Fest's "Writers in the Classroom" series.
I got together on Zoom with the Grade 3 class at Saint Augustine's Elementary School here in Vancouver, and we talked about comics and did a bunch of drawing exercises. It was great! Here are a couple of examples of the student artwork.
Big thanks to Soo from Saint Augustine's and Leena from the Writers Fest for making this happen.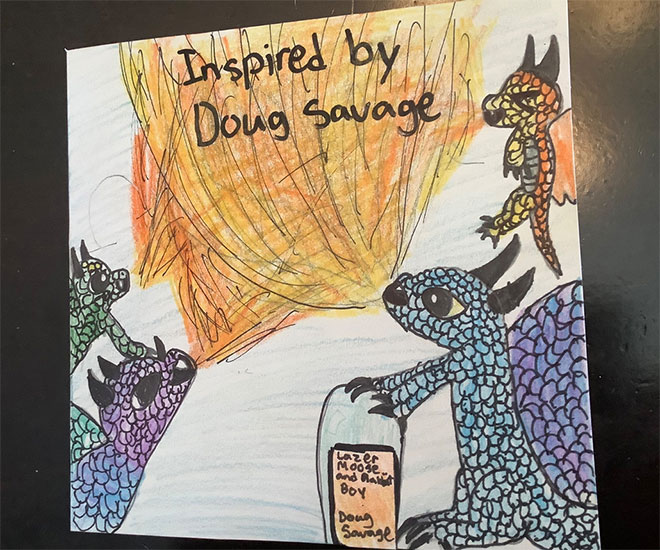 And if you're a teacher or professor and want me to visit your class, get in touch via my CWILL-BC page. I'm going to be pretty busy with book projects over the next six months or so, but I always try to sneak a school visit onto my schedule whenever I can!