Phew! I've been busy! Mostly because I spent much of the last six months finishing my work on the fourth Laser Moose and Rabbit Boy book, "As The Deer Flies". And I see that the cover is now starting to appear in stores, so I'll share it here now!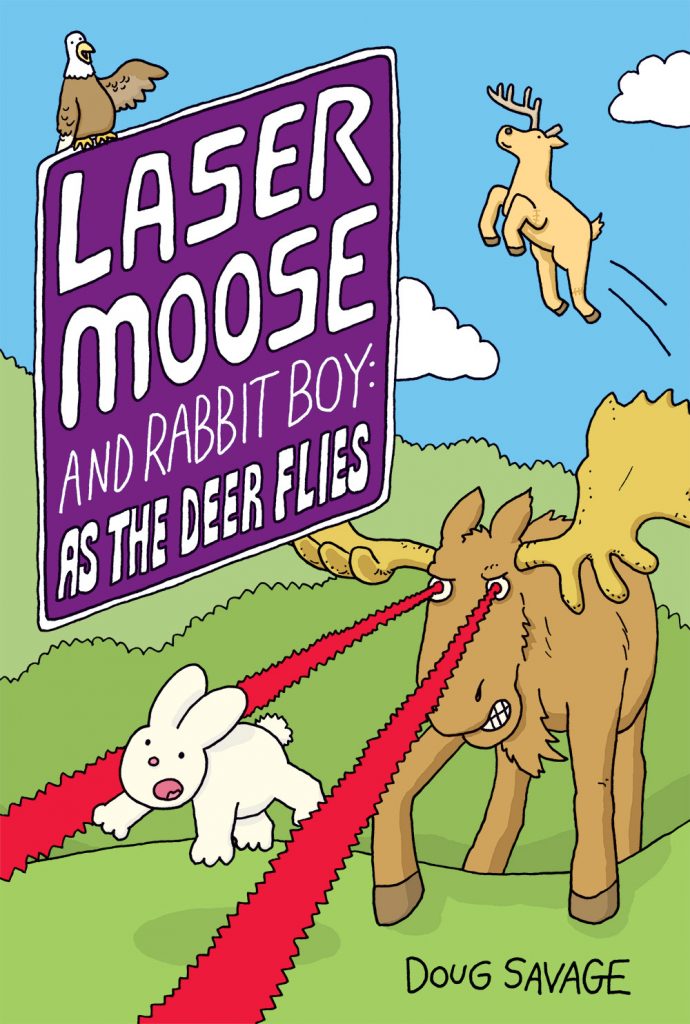 Lots of fun stuff going on in this one, including the return of a few familiar faces from previous books. And Frank gets into all sorts of trouble in this one. I can't wait for you all to see it!
What else have I been up to?