I'm looking forward to this weekend! I'm a guest at Fan Expo Vancouver again this year. Big movie star guests include Aquaman, Hellboy, Finn the Human, and more!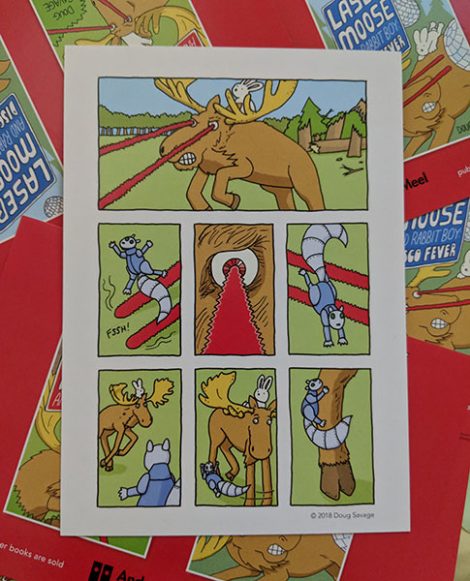 And a whole bunch of my comics friends will be there: Jason Copland, Ian Boothby, Colin Lorimer, Pia Guerra, Andy Poon, Francine Delgado, and Gisèle Lagacé. They are all wildly talented and you should visit them and buy their comics! 🙂
I'll be at Table P-17 on Friday, Saturday, and Sunday. Stop by and say Hi and pick up a book and/or a free postcard print!