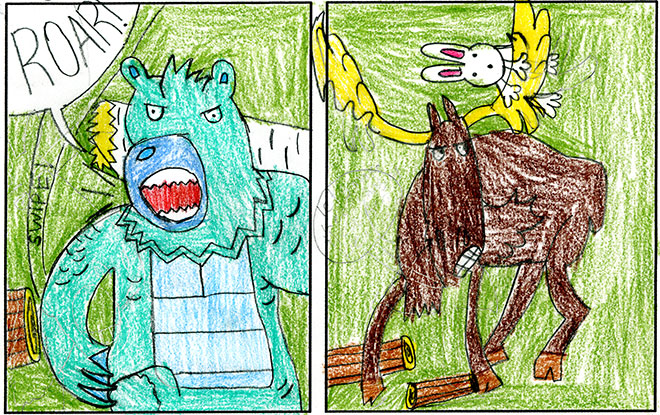 I love getting fan art and questions from readers. So a big thanks to the students from a school in Calgary who sent me both! Here are some samples of their artwork, and some of my answers to their questions…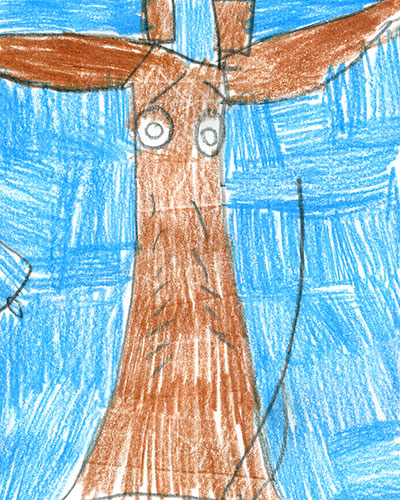 Q: Are you going to write more stories about Laser Moose?
A: You bet! I'm working on the third one now. And I have ideas for at least seven more after that!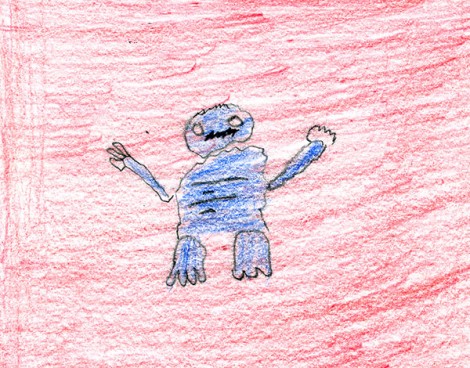 Q: Does Rabbit Boy have any powers?
A: Just the power of optimism. And he's very good at hopping.
Q: Will Mechasquirrel be in Disco Fever?
A: Very very briefly. See if you can spot him! (I have started writing a story for a future book that involves Mechasquirrel, so you'll probably see him again!)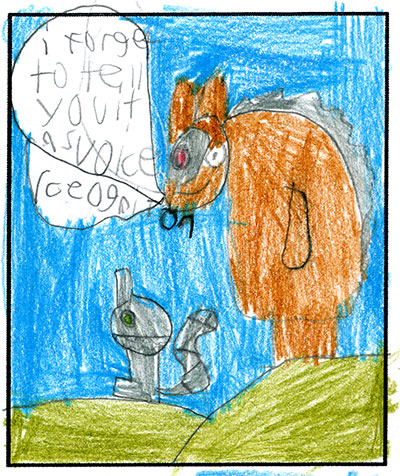 Q: Does Rabbit Boy have a past with meeting Laser Moose?
A: Yes! I'll probably describe how Laser Moose and Rabbit Boy met in a future book.
Q: Do you have a dog?
A: I don't have a dog. I have two cats, named Watson and Crumble. But they have a best friend named Riker who is a dog.
Q: Where do the aliens come from?
A: They are from the planet Proxima b, a rocky planet orbiting around the Proxima Centauri star.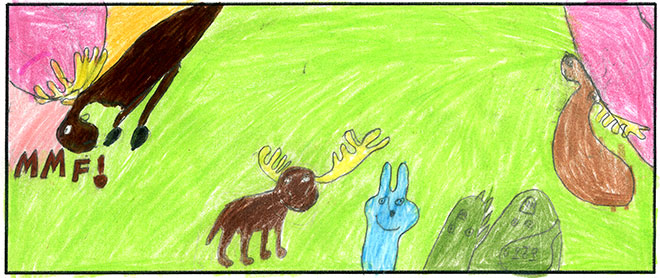 If you've got more questions about Laser Moose and Rabbit Boy, let me know – or add them to the comments here. And you can send your own fan art to:
Doug Savage
PO Box 99110, Davie PO
Vancouver, BC
Canada V6G 1V9