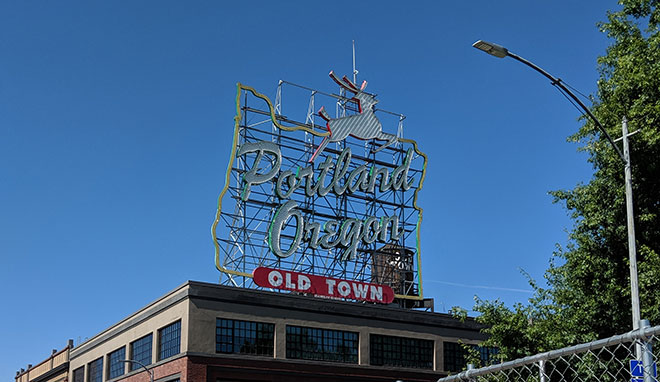 Just wanted to write up a little recap of my adventures in Portland last weekend. It's taken me a while to sit down and write this because I managed to catch the usual post-convention cold, so I'm coughing away here. I've lost my voice, but at least I can still write and draw!
I had such a great time in Portland. A huge thanks to organizers Ron Brister and Lauren Dabb for bringing me down for Rose City Comic Con, and for featuring me in the Rose City Jr kids section of the show. Much appreciated!
Here are the highlights from my Portland visit…
Thursday
I landed in Portland early on Thursday, so I walked across the bridge to the downtown to visit two places that everybody said I should visit: Powell's Books and Voodoo Doughnut. Both were amazing. Powell's had the largest selection of graphic novels that I've ever seen. I managed to restrain myself and buy only one book: Jon McNaught's beautiful "Kingdom".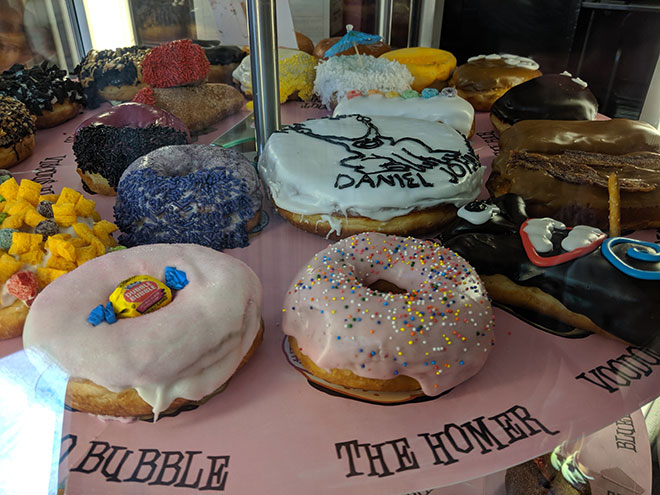 At Voodoo, I picked up an "Oh Captain, My Captain" donut, festooned with pieces of Cap'n Crunch. And, as is my custom when visiting any American city, I had to pick up a box or two of Cheez-Its (which aren't available in Canada).
Friday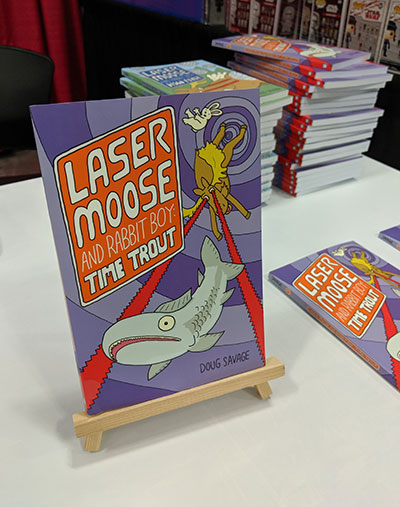 The first day of the convention, I settled into my booth in the Rose City Jr area, across from the Trackers rock-climbing wall. After a busy afternoon, I took to the Rose City Jr stage to launch my new book, Laser Moose and Rabbit Boy: Time Trout. I talked about the creation of the book, and did a reading of the first 25 pages. It was the first time I'd done a reading of my work, and it went really well! Big thanks to Andrews McMeel Publishing for sending along early copies of the book so I could debut it at Rose City ahead of the official book release date.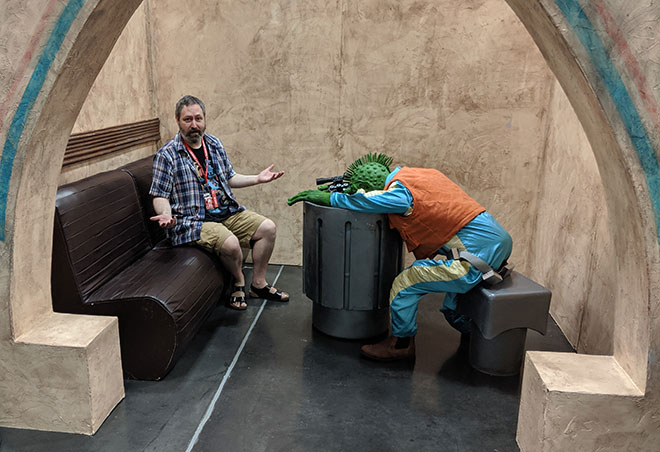 Saturday
The day began with R2D2 rolling by, playing "Never Gonna Give You Up" out of his droid speakers. And it just got crazier from there! It was a busy day for book sales, but I took a break to head back to the Rose City Jr stage with fellow cartoonist Dana Simpson, where we chatted about what's it's like to make comics for kids. So much fun to meet Dana in person – a fellow Andrews McMeel author!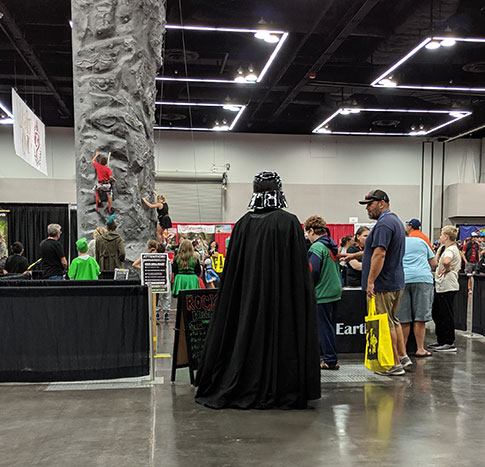 After the show, on Saturday night, I got together with Jennifer Shiman for a visit at Rose City Book Pub. Jennifer is the creator of 30-Second Bunnies Theatre and Baldwin P. Leninforth, Ombudsman. We've been fans of each other's work for years, so it was a lot of fun to meet in person. You know when you meet somebody and feel like you've been friends for years? It was like that, chatting with Jennifer. Hope to visit again some time soon!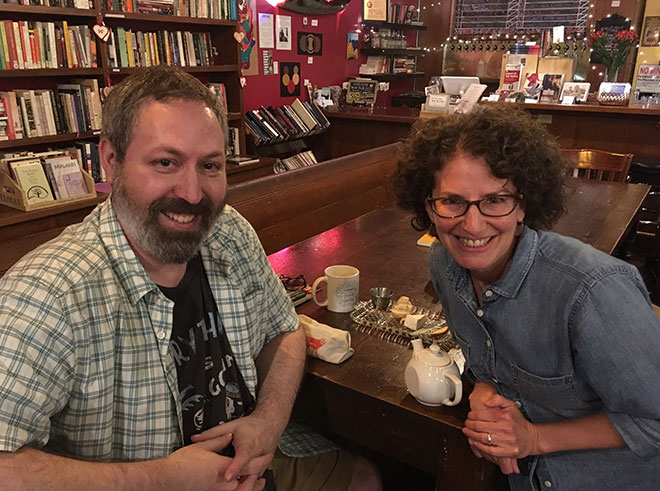 Sunday
Sunday was all about Savage Chickens. I had a bunch of Savage Chickens readers show up with old books and posters to sign, and one extremely nice couple attended the convention specifically to meet me! Great to meet you, Cylene and Tony!
Later in the day, I returned to the Rose City Jr stage to offer tips on How To Become A Cartoonist, and got a ton of great questions from young cartoonists in the audience.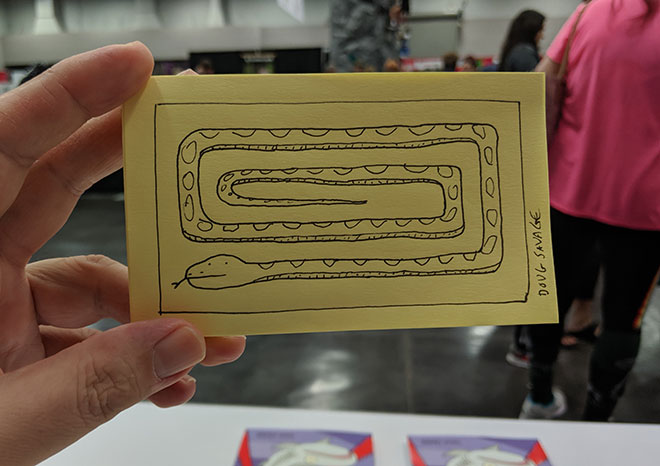 As the convention ended, I saw the best cosplay moment of the weekend – and I really wish I'd got a picture of this… a couple of guys dressed as Jurassic Park staff started climbing the rock wall across from me. And then a couple of people dressed as raptors chased after them and starting leaping up at the wall, scraping their claws against it but unable to catch their prey. It was one of those hilarious unexpected moments that tend to happen at comic shows and such a nice way to end the convention.
Back at the hotel, I grabbed a couple of beers with fellow cartoonist Mike Lawrence, creator of the Star Scouts books. We had a great chat about the comics-making business and future projects and everything comics-related. Check out Mike's books! (The new one comes out in a couple of months!)
After all that, I was pretty exhausted, so I'm not surprised I caught a cold. But I feel like I'm on the mend now, and I definitely won't let this cough stop me from drawing Savage Chickens this week! 🙂