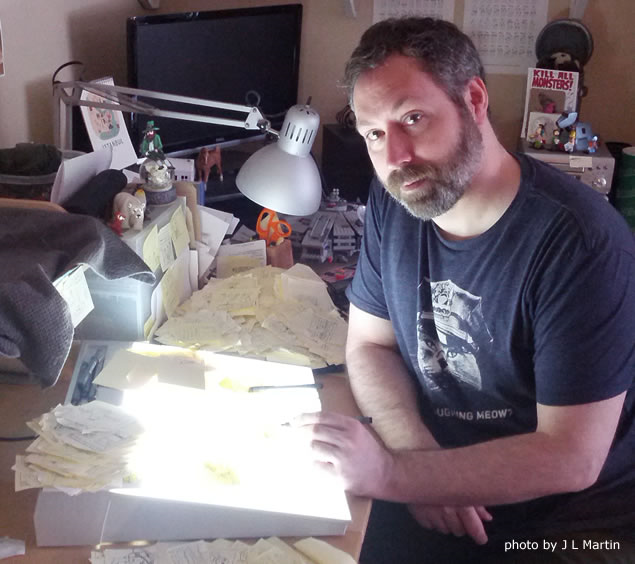 Welcome to www.dougsavage.com! For a while, I've been thinking it would be nice to be able to talk about all of my creative projects in one place, to share things that people might find fun and interesting but that don't quite fit on my other sites. Here are the kinds of things I'll be posting here…
Behind-the-scenes process. I'll be posting more about my artistic process than I have before.
Public appearances and other events. Conventions, school visits, educational presentations, panel discussions. Basically whenever I venture outside to meet my fellow humans.
Q and A. People often ask me questions about cartooning. I'll try to answer the most common questions here. And feel free to send me more questions via my contact page.
Fan art. Send me your interpretations of my work and I'll share them here.
Future projects. Find out what I'm up to before I even know. Well, maybe not that quickly, but almost.
Other fun stuff. Doodles, painting, sculpture, all of the artistic scraps that don't quite fit into my other sites.
Hope you find this site useful and interesting, and as always, if you have any questions, give me a shout via my contact page.