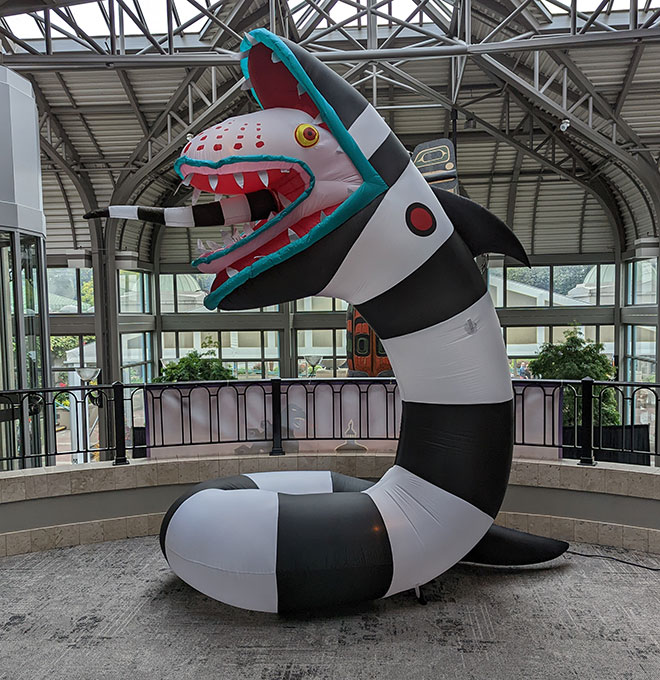 I had a great time at Capital City Comic-Con in Victoria BC this weekend! Here are a few pictures and notes from my adventures, including some great people I met and links to their work…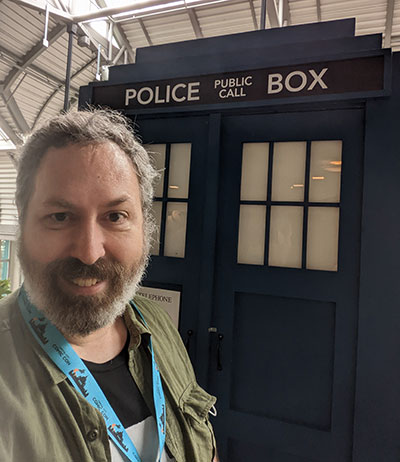 First, I want to thank all the readers who stopped by to say hi and pick up new books. I met a ton of people who had read one or two of my Laser Moose and Rabbit Boy books and showed up to buy the rest of the series. It's so fun to meet people who enjoy these books and to hear about their favourite scenes and characters. One guy even brought in his own copy of Disco Fever, which looked like it had been read a thousand times. So awesome! And one family even brought me some homemade grape jam! (Thanks Phoebe and Leaf!) There were even a few Savage Chickens fans who stopped by to say hi. Meeting readers is the best part of visiting conventions!
And I met a ton of extremely talented people at the convention. Here are just a few highlights – check out their work!
Dan Schoening, my neighbour for the weekend. Great guy, and a phenomenal artist!
So wonderful to meet Kavita Maharaj and her husband Daniel, and Kavita's paintings are absolutely stunning.
Cole Basaraba and Sloshpower, my neighbours across the aisle. Super-nice guys and I love their fun surreal art!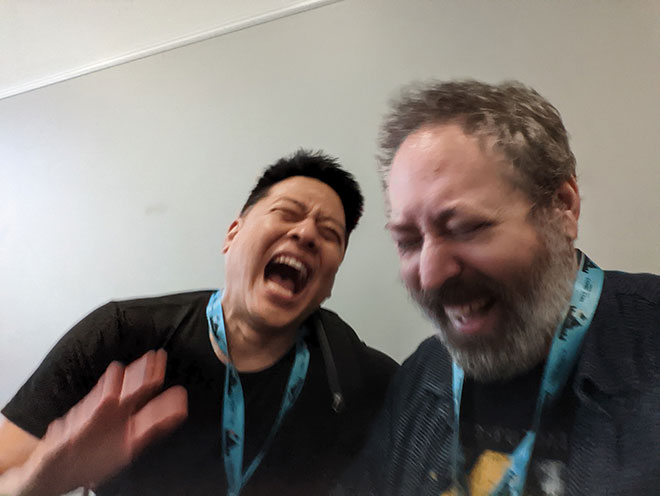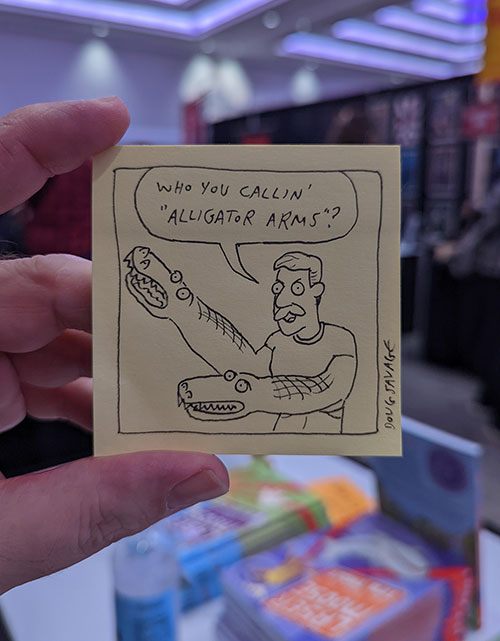 A huge thank-you to all the volunteers at Capital City Comic Con, who made the event run so smoothly – especially event organizer Michele Montgomery – Thanks Michele for bringing me to Victoria!
(Oh and one more thank-you – to the bartender at the hotel, who introduced me to my new favourite drink, the Airmail. Tasty!)