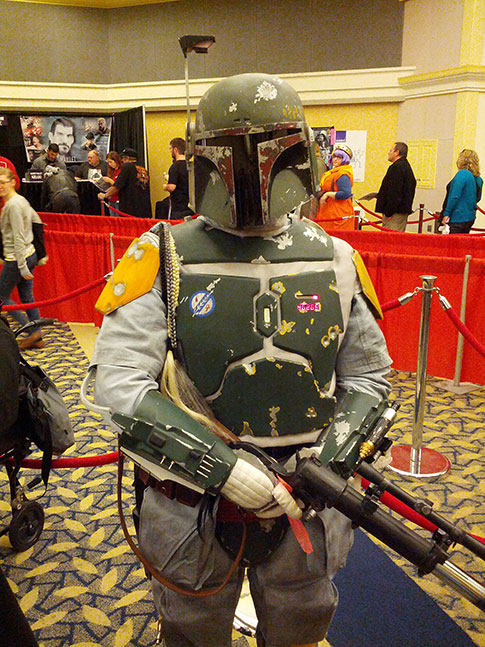 I'm really excited to be returning to Hal-Con this year, and now I've got more details about my schedule. I'll be at table #8 most of the time, selling and signing books and drawing random things. But you can also find me at these events:
Friday, October 25
Saturday, October 26
12:30 PM – 1:15 PM – How To Write Humour. Room 103. I'll talk about techniques for telling jokes. Maybe we'll write some together!
4:30 PM – 5:15 PM – Artist Techniques. With David J. Cutler. We'll be talking about how we do what we do. Room 102.
7:00 PM – 9:00 PM – Stargazer Soiree.
Sunday, October 27
12:00 PM – 12:45 PM – How to Be A Cartoonist. Room 108. For all ages, a broad introduction to everything you need to know to be a cartoonist.