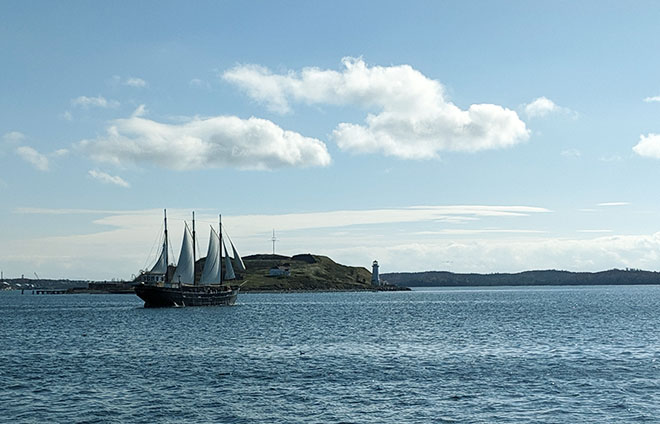 I recently visited Halifax for Hal-Con 2019, and wow it was a great time. Here are few highlights from my trip…
Comics Friends! I had such a great time visiting with my fellow creative folk. Early in the week, I caught up with my friend (and Marvel writer extraordinaire) Ed Brisson over tacos and beer, and he made a very convincing pitch for moving to Halifax! Once the convention began, I had a blast with my table neighbours, ALB and David J. Cutler, who were such wonderful company for the weekend.
And I had so much fun spending time with my friend Johnnie Christmas and new friends Hope and Renée. So many laughs! And cocktails! And more laughs! 🙂

Johnnie Christmas: artist, author, lobster hunter.

Sketch Battle! On Day 1 of the convention, I was scheduled for a Sketch Battle with David J. Cutler. I had never done a sketch battle before, and wow was I nervous. David is such a great artist! And I still consider myself a bit of a fumbling doodler. So I was already nervous, and then – just before we were about to get on stage – we got word that a woman in the audience had fallen and cut her forehead!

On Sunday, I caught up with Jane and she was feeling just fine. She wasn't going to let a minor injury stop her from enjoying the convention!


The ambulance people were called in, to tend to her injuries and make sure she was okay. We were all very concerned about her, and we wondered if maybe the sketch battle would be called off. But then, Jane, the woman who fell, insisted that the battle continue – and she wanted to stay put and watch it!
And the Sketch Battle was such a fun time! David and I drew pictures based on audience suggestions, while audience members lined up at a microphone and assailed us with distracting questions. And David and I ended up being quite a lot alike and we had some really fun banter going.
Hal-Con Staff and Volunteers! Hal-Con has the best staff and volunteers. The. Best. Ever! Thanks so much to you all for making the weekend so much fun. Special thanks to my personal assistant, Kate MacPhail, who was a superstar, especially when putting up with my diva-like demands 😉 and my repeated attempts to convince her to name her local bobcat "Roberto". Kate, you are awesome. And thanks to Kat Stratton, guest coordinator and just all-around wonderful person, who made sure that our visits went smoothly. And a big thanks to Lisa MacIver for organizing all the travel stuff (and for the chocolate lobster)! It was also really fun to visit with people who were staff/volunteers back when I last visited Hal-Con five years ago, including James Thornton, Samantha Bonin, and Jennifer Lambe. Great to see you all again!
Halifax! Such a beautiful city. Canada is generally a friendly place, but Halifax is rightfully considered super-friendly even by Canadian standards. Wonderful people. It was great to get some time to putter around the city. I did some shopping at Inkwell Boutique, the NSCAD Art Supply Store, and Strange Adventures. I visited the Halifax Public Gardens, took a stroll along the waterfront, and visited the Art Gallery of Nova Scotia.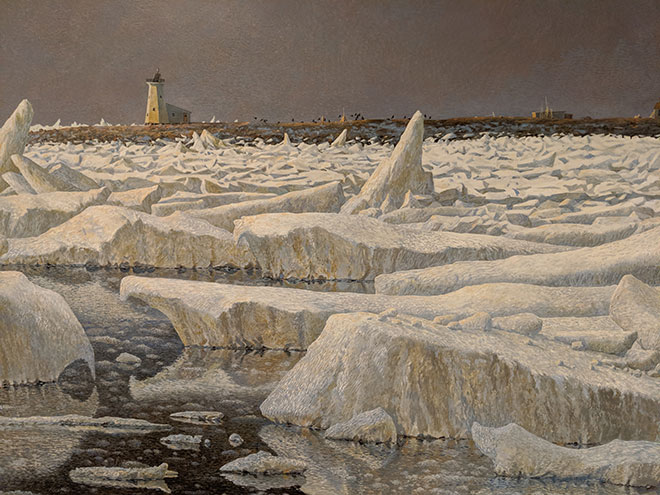 And a special thanks to all of the readers I chatted with this weekend. Thanks for your encouragement and for reading my stuff! I really appreciate it! And I hope to return to Halifax soon!
Next up for me: I'll be doing a speaking tour of the Fraser Valley here in British Columbia. More about that later! 🙂