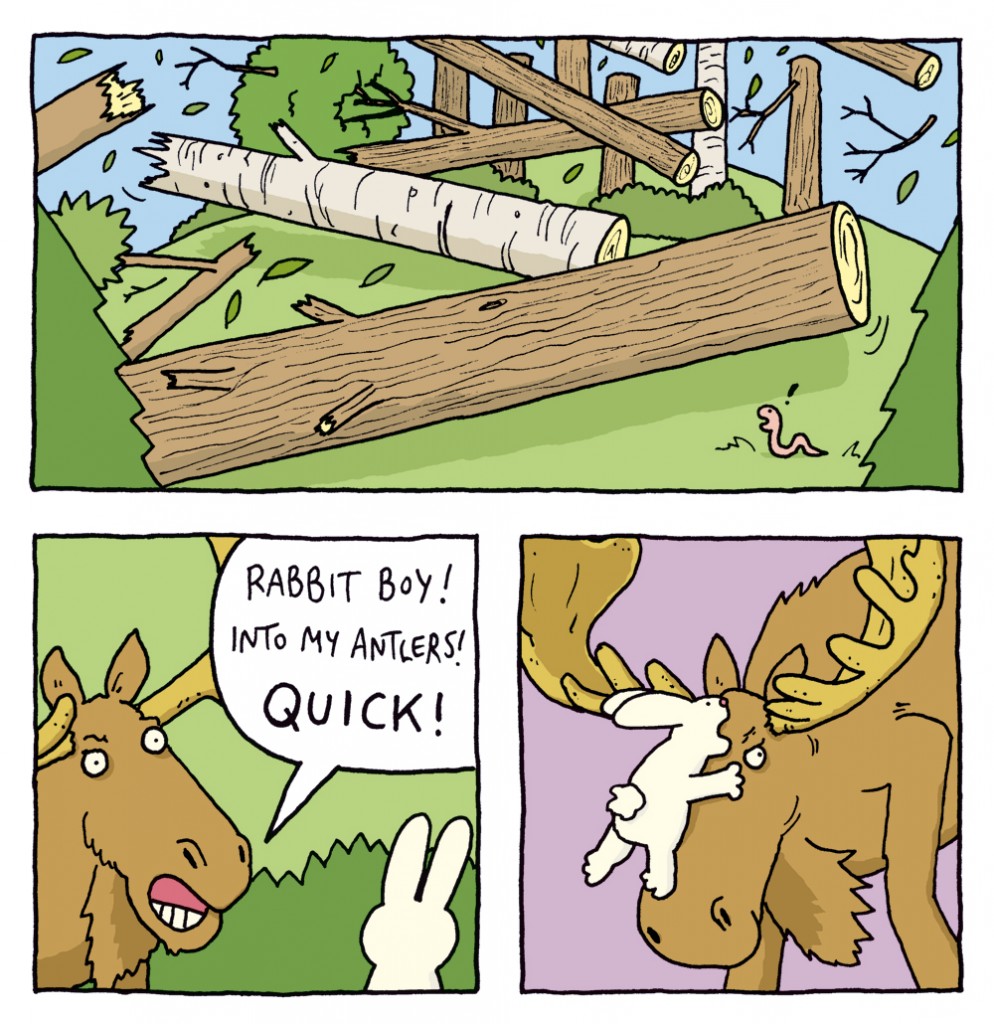 Working on Laser Moose and Rabbit Boy has been so much fun. I can't wait for you all to see it in September! But for now, here's a look at my process.
Step 1: The Script
Every page starts with the script. For this page, the script was:
Panel 1. Wide panel. Trees start rolling down the hill.
Panel 2. LASER MOOSE: Rabbit Boy! Into my antlers! Quick!
Panel 3. Rabbit Boy leaping into Laser Moose's antlers.
Step 2: Very Rough Sketches
I start the actual drawing with a really rough sketch, just to figure out the general shapes and how to lay out the page. This one's on a Post-It: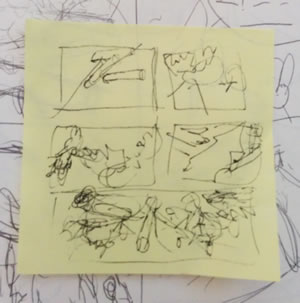 Then I draw a quick scruffy version in a dummy book – which I made from a bunch of pieces of paper folded in half. The dummy book sketches helped me get a sense of how pages would look next to each other.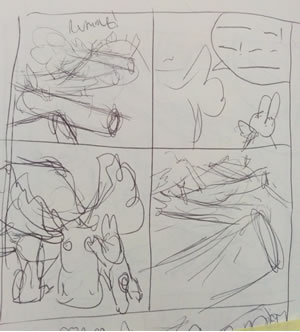 Step 3: Full-Size Page Drafts
Then I take a first stab at sketching out the page in the full size it will appear in the book.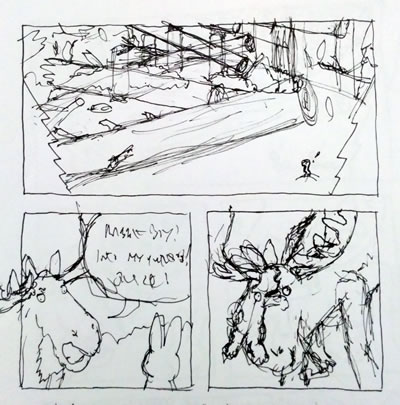 You might have noticed here that I don't do what any normal person would do: start with a pencil sketch. Maybe it's all those years of drawing on post-it notes (where I can't do a pencil sketch first because it tends to mark the post-it), but whatever the reason, I prefer working in pen only. So every draft is in pen. If I want to refine something, I re-draw it. I know it's weird, but it's what feels right!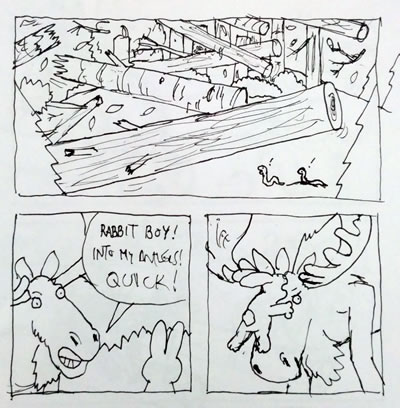 Step  4: Final Linework
When I'm happy with my page drafts, I go ahead and draw the final linework: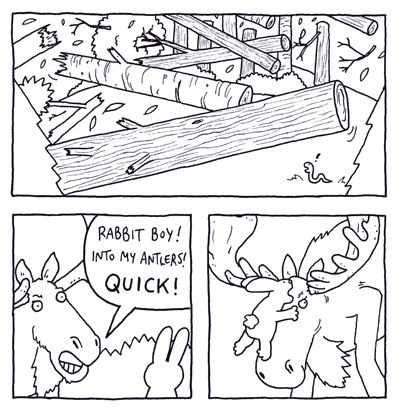 Step 5: Colour
All of the work so far has been hand-drawn. I like the feel of pen on paper and I haven't quite got the knack of drawing on the computer, so I do all of my work by hand. But I do go to the computer for the final step: colour. Since this book is my first major work in colour, this is a particularly fun part for me. Here are the final panels: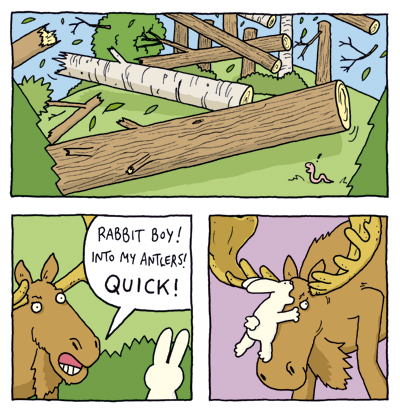 Any Questions?
Got any questions about any of this? Pop them into the comments here, ask me on Facebook, or email me.