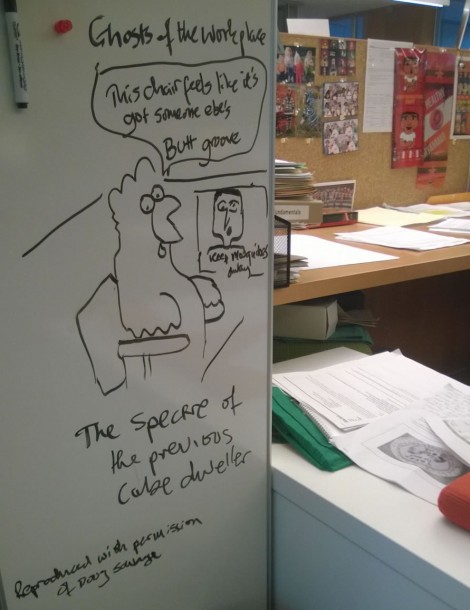 I'm very excited that Savage Chickens comics have recently been appearing at the offices of the Gates Foundation.
David Sarley, Senior Program Officer at the Bill & Melinda Gates Foundation, got in touch with me about using Savage Chickens comics to help celebrate employee birthdays.
In addition to sending out my chickens in internal birthday emails, they've also been reproducing my comics on whiteboards around the office (shown here, a copy of this comic). One of these days, I'll trek down the coast, stop by their office, and draw some chickens in person!
The Gates Foundation is the world's largest charitable foundation, working to improve healthcare and reduce extreme poverty around the world. David's team is focused on vaccine delivery and they've been doing amazing work, particularly in Africa and South Asia. Lately, he's been working in Nigeria, Ethiopia, and Tanzania.
Thanks to David for bringing my comics into their workplace!