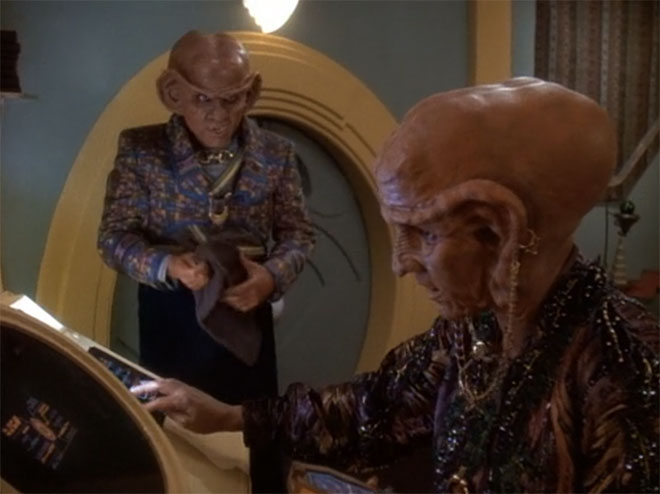 This week, long-time Savage Chickens reader Scott McNulty invited me to be a guest on his podcast, Random Trek. The premise is simple: talk about a random episode of Star Trek with a not-so-random guest. And, lucky me, I got a Ferengi romance story, "Ferengi Love Songs"!
I've always been a big Star Trek fan, but I've never really sat down and analyzed an episode before. It was fun! Scott and I covered everything from the ubiquitous Ferengi towels to Cardassian voles to what makes Deep Space Nine a great show.
Check out the podcast here!