OR, HOW I SPENT MY COVID PANDEMIC…
I've gathered together a bunch of photos here that I took while working on the new Laser Moose and Rabbit Boy book, As The Deer Flies. I started writing the book in spring of 2020, just when the pandemic was starting to get crazy, and I spent much of my lockdown time drawing and scanning and coloring the book – and now it's available in stores everywhere. Not a bad way to spend a pandemic!
EARLY DAYS…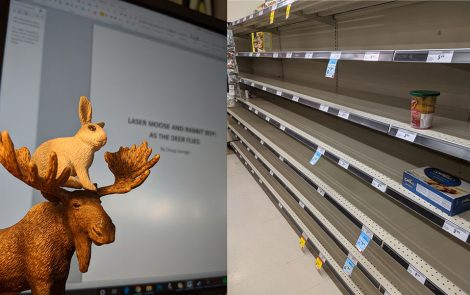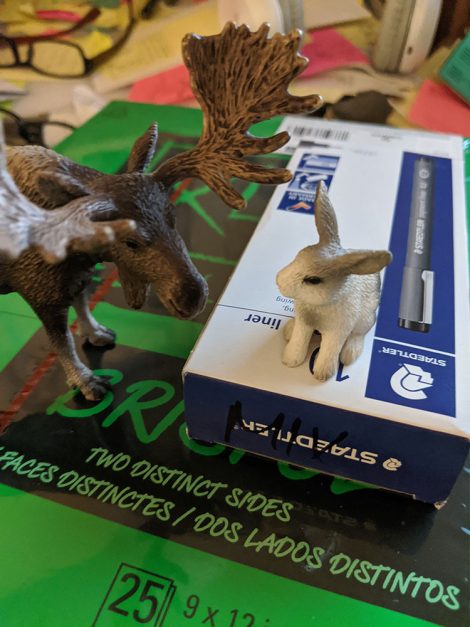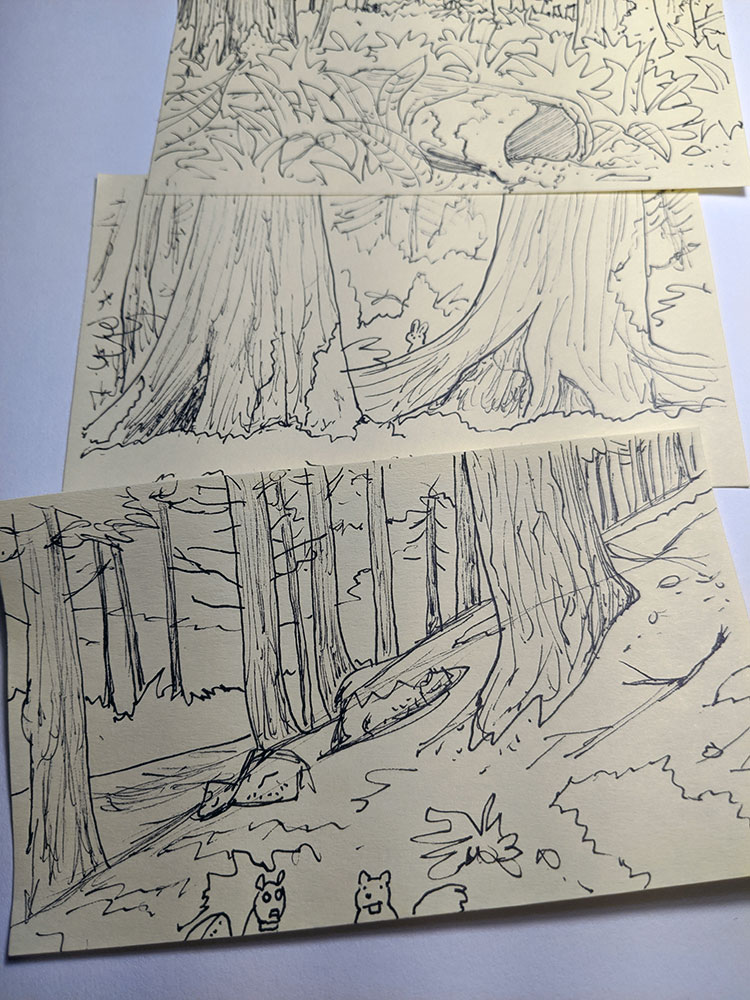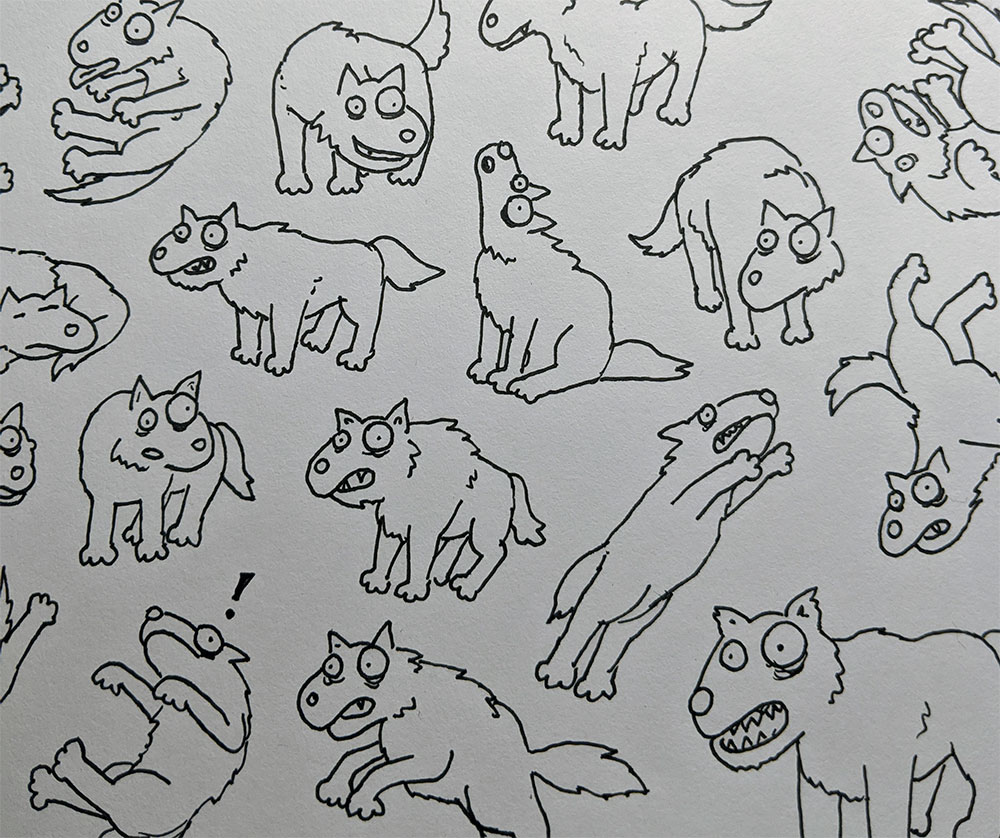 THE FIRST DRAFT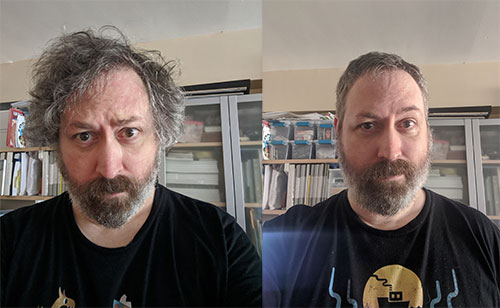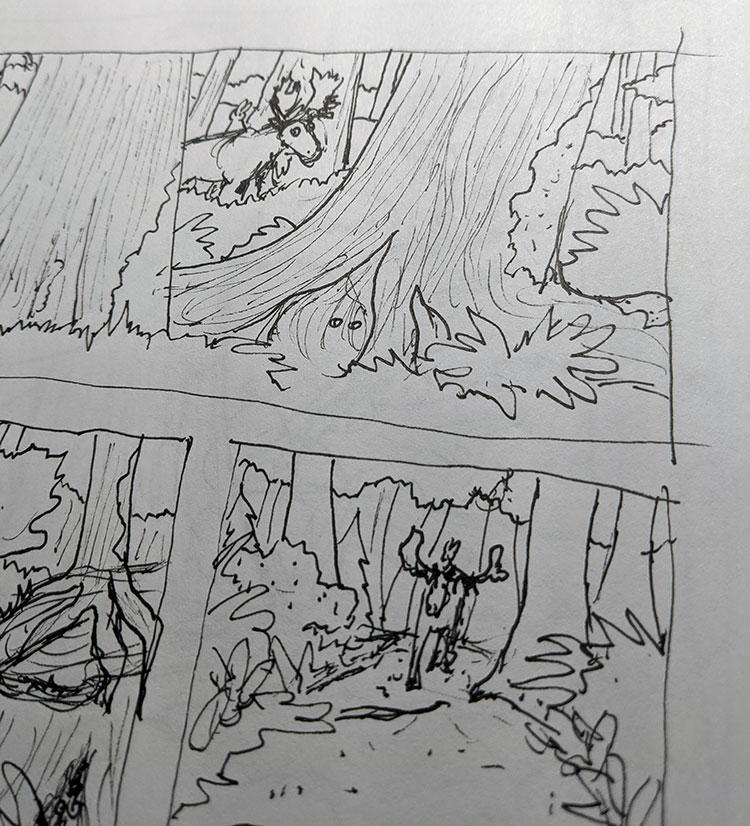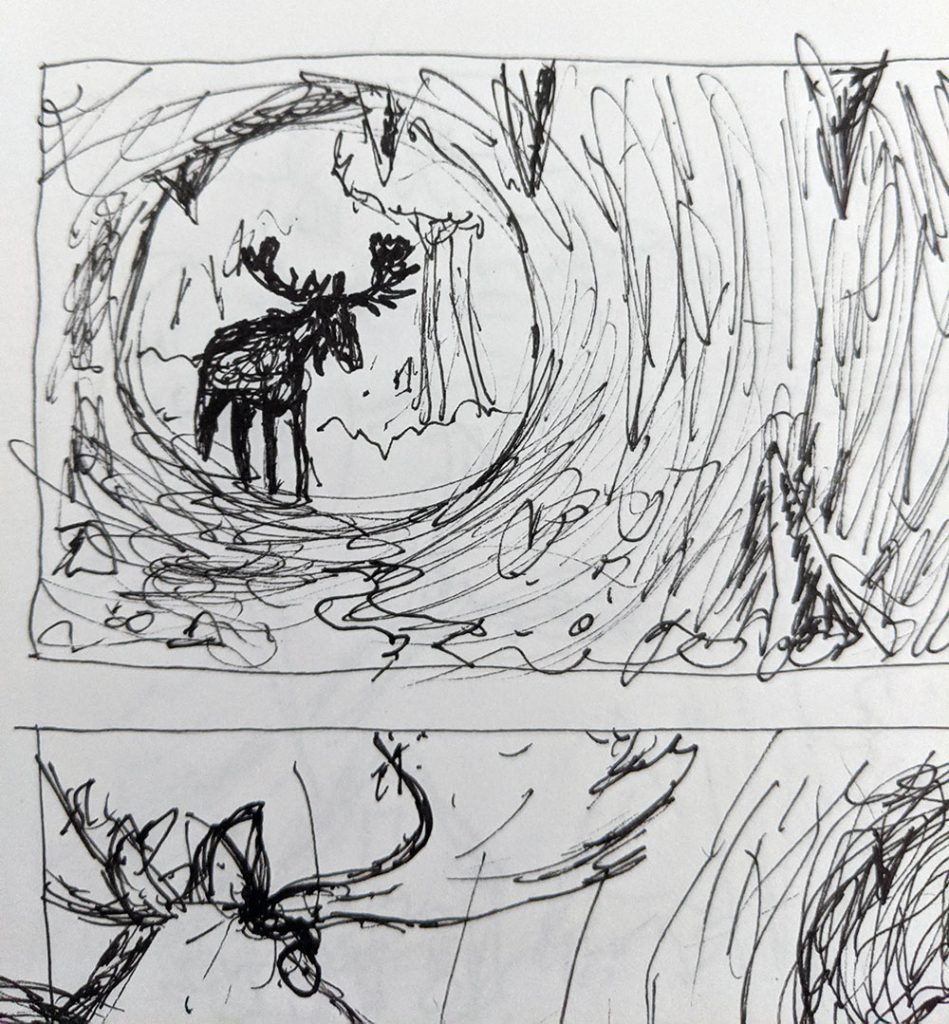 THE SECOND DRAFT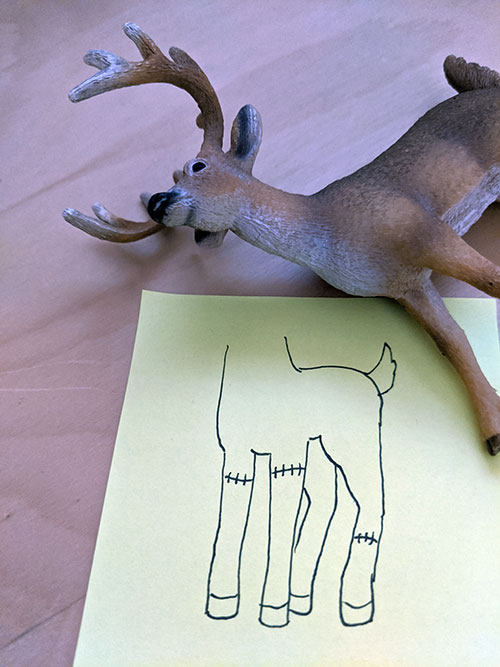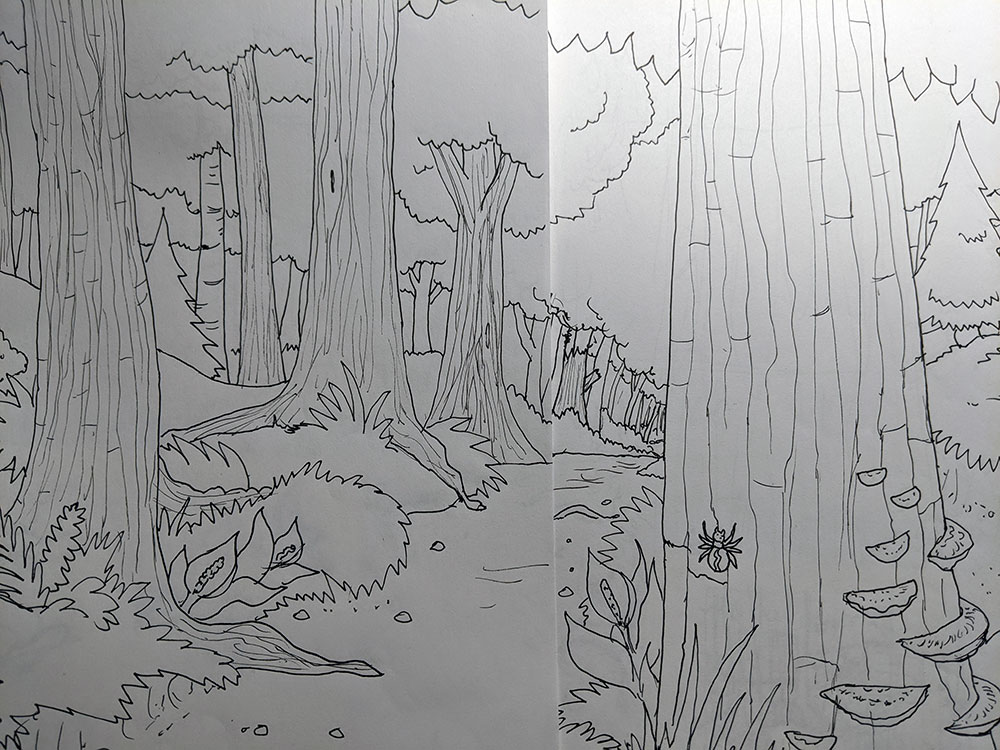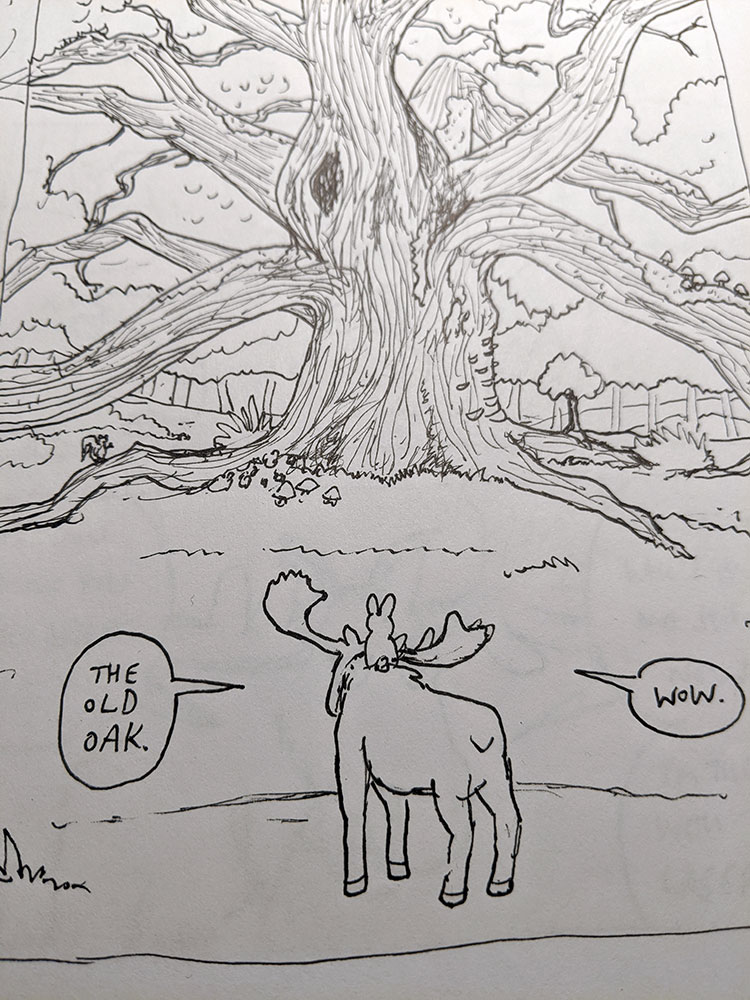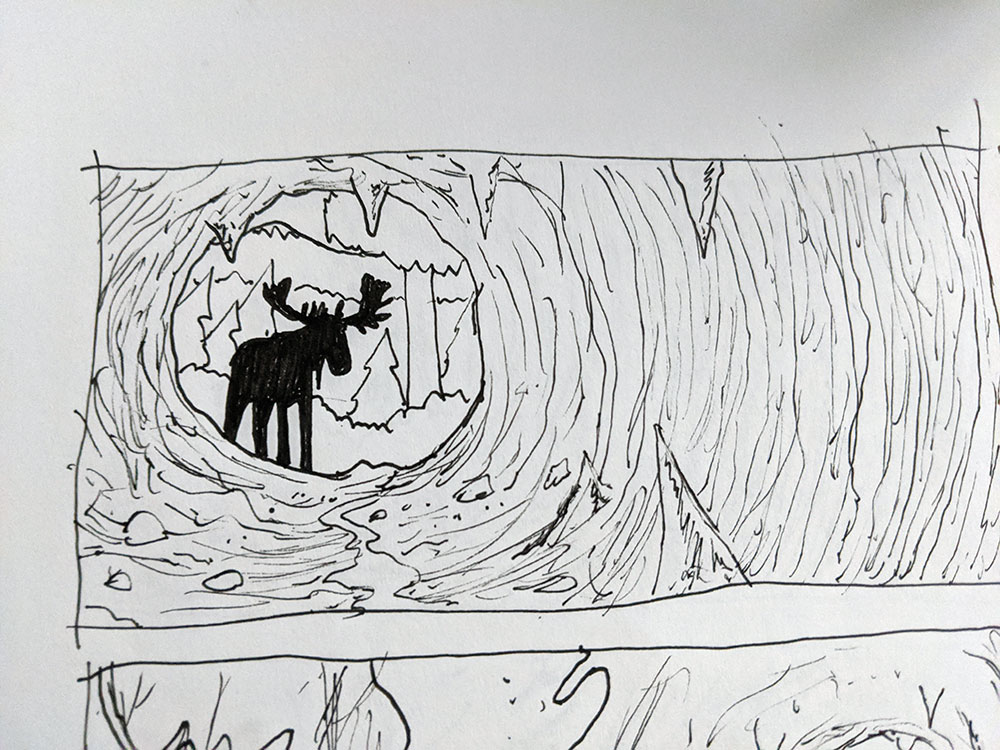 THE FINAL DRAFT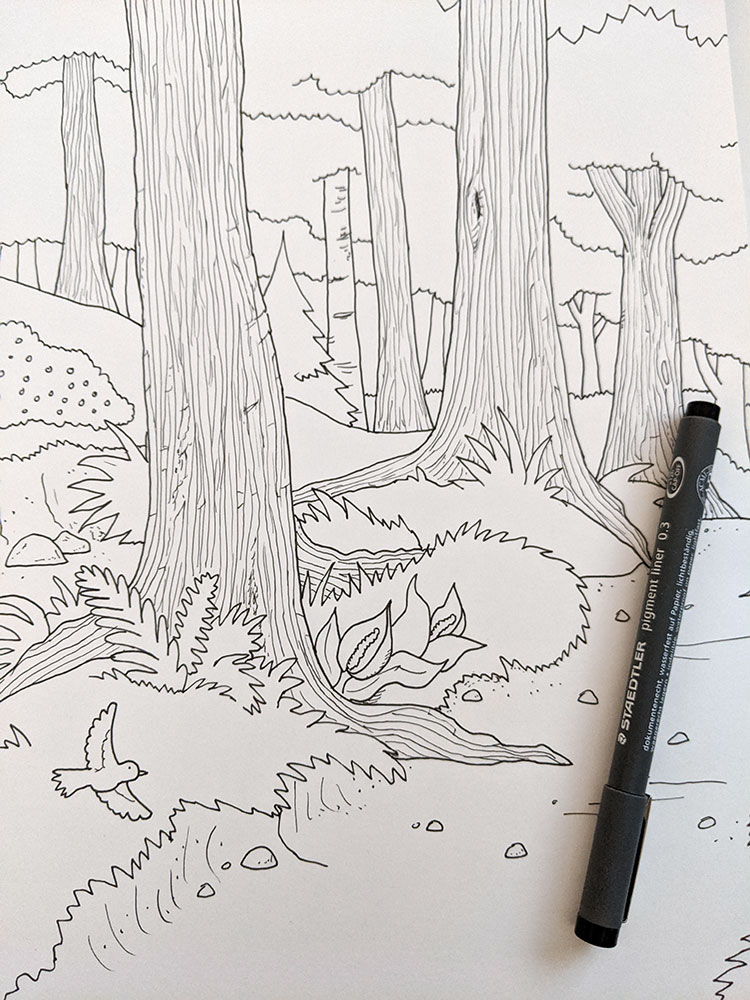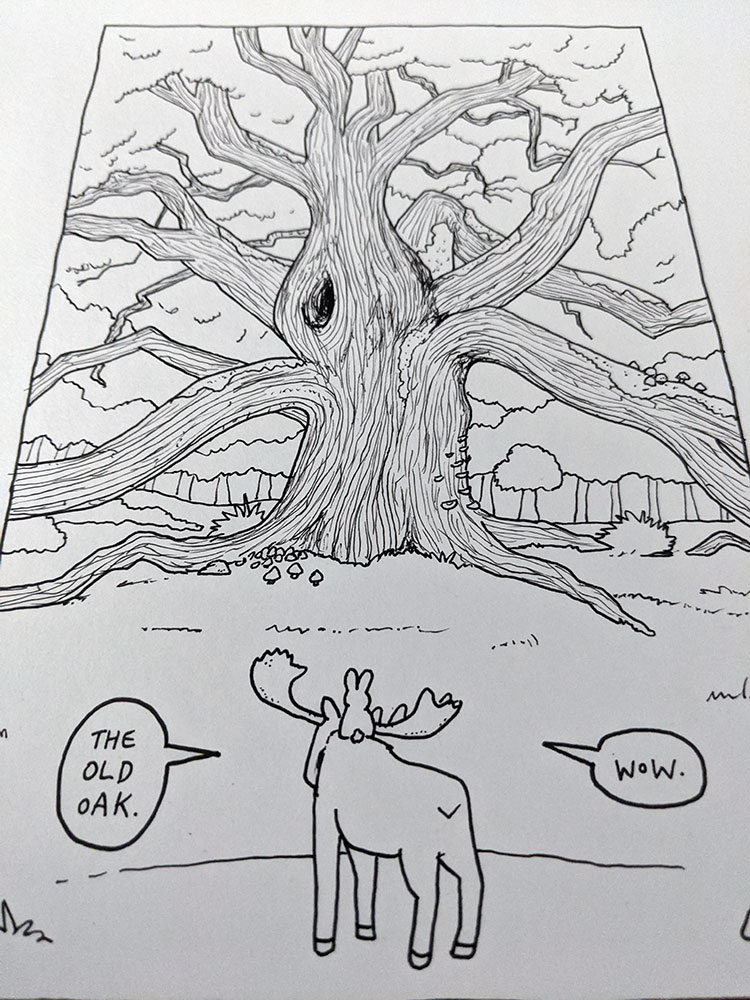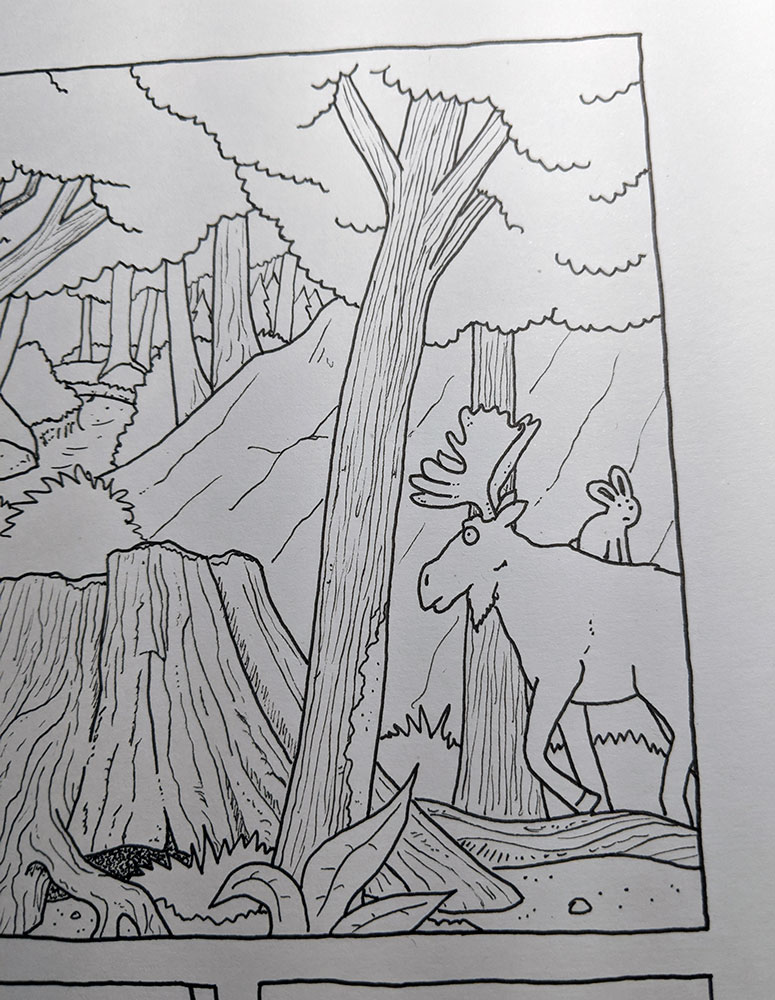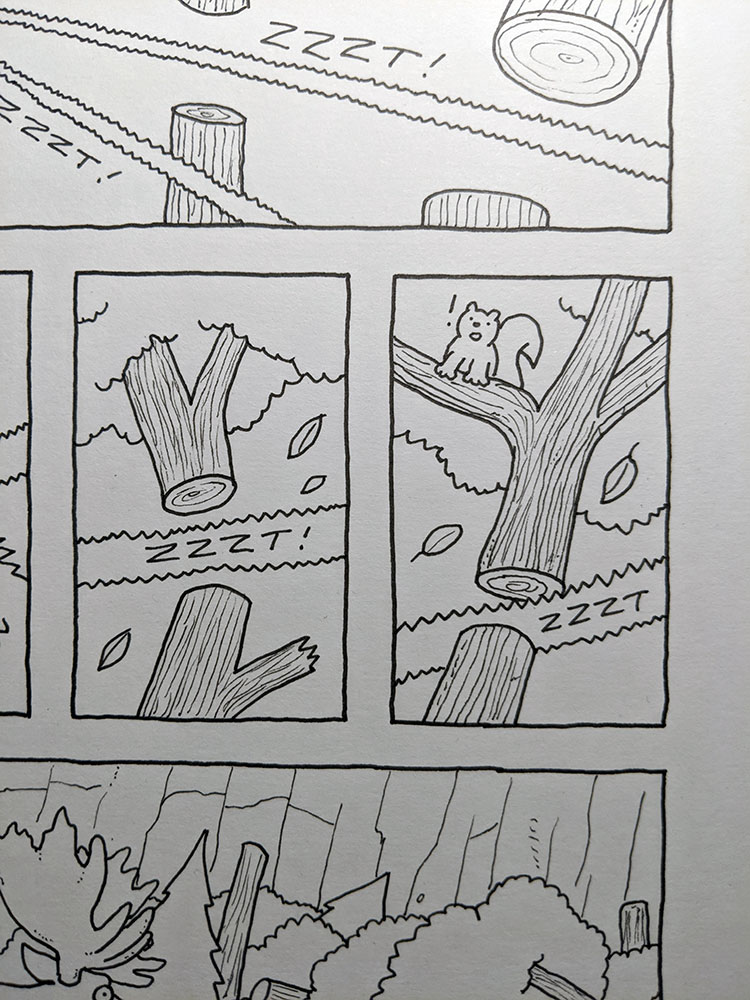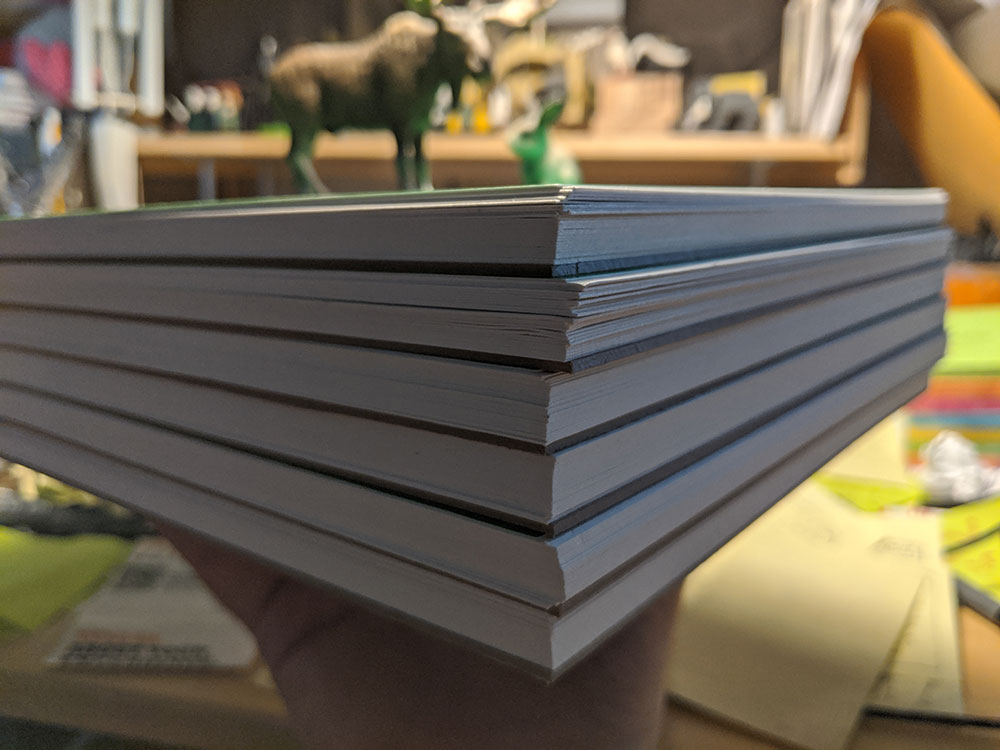 SCANNING AND FILE CLEANUP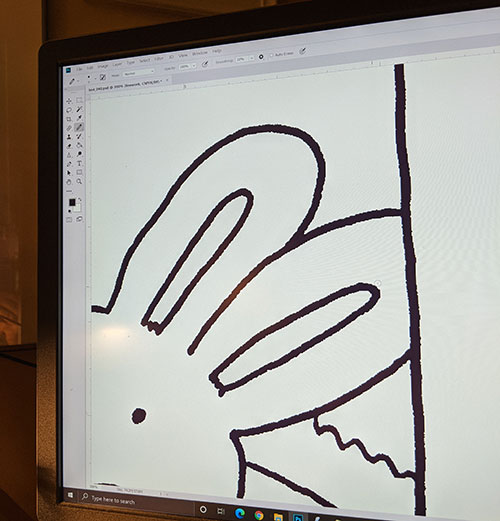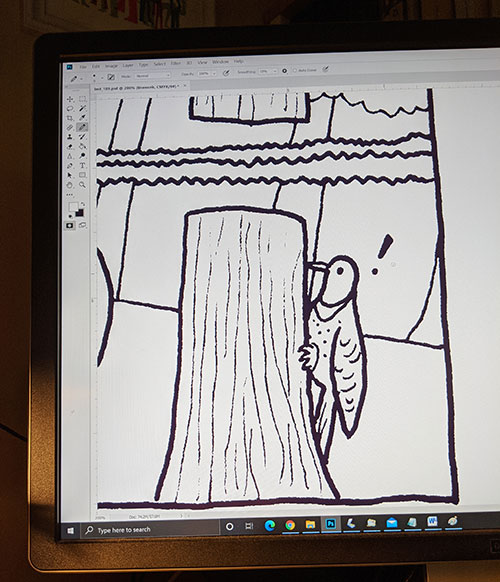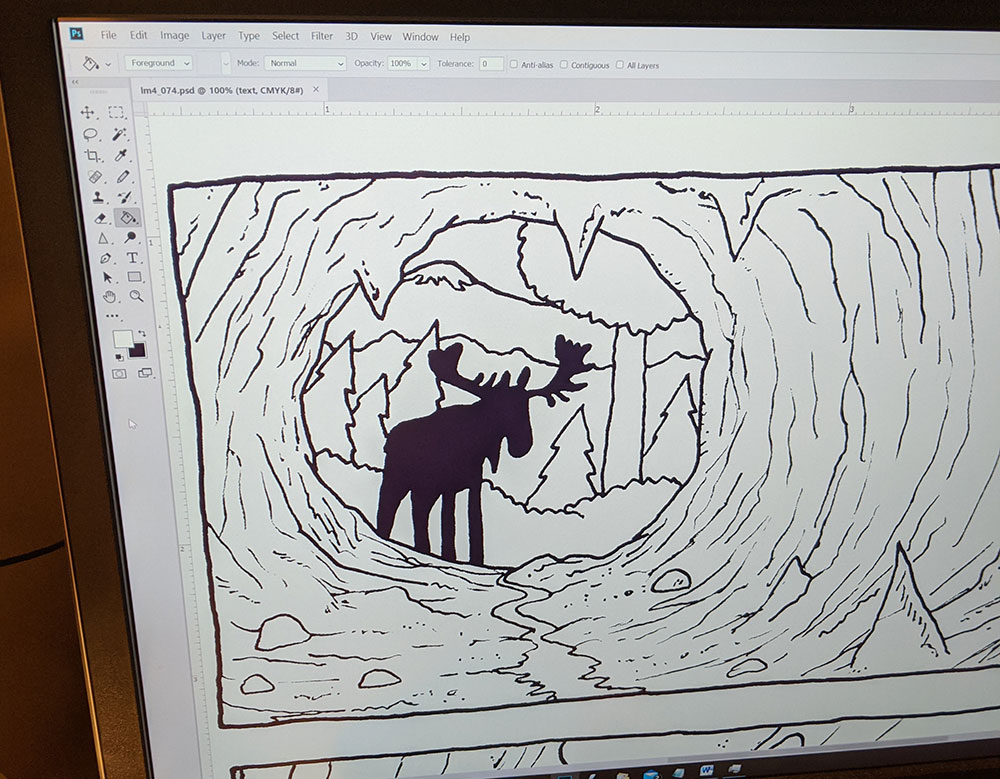 THE COLOR TEST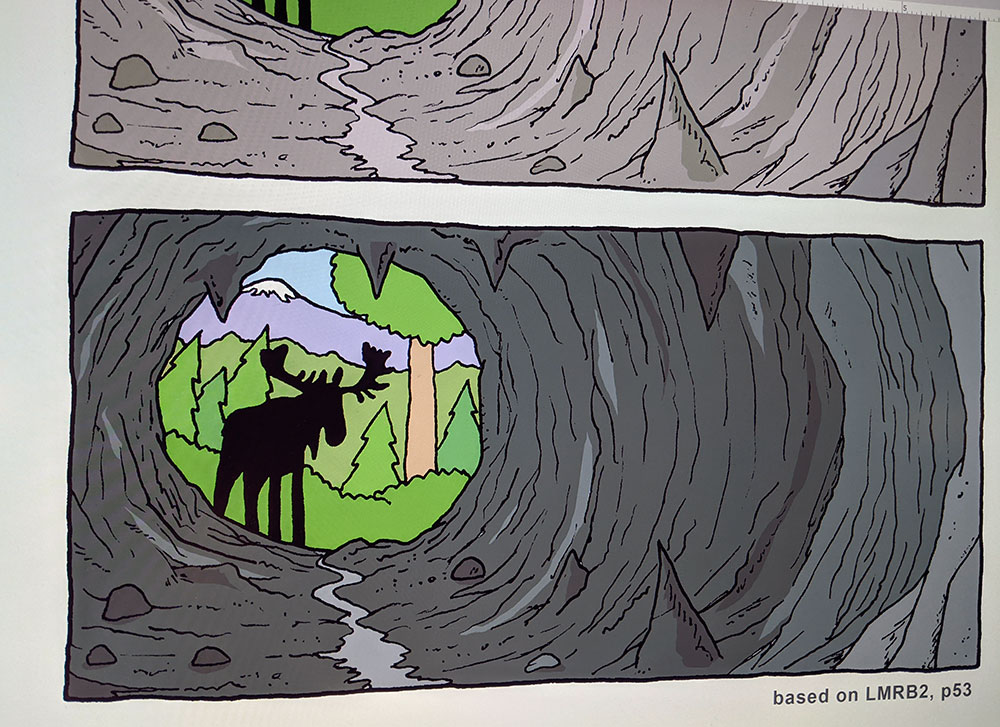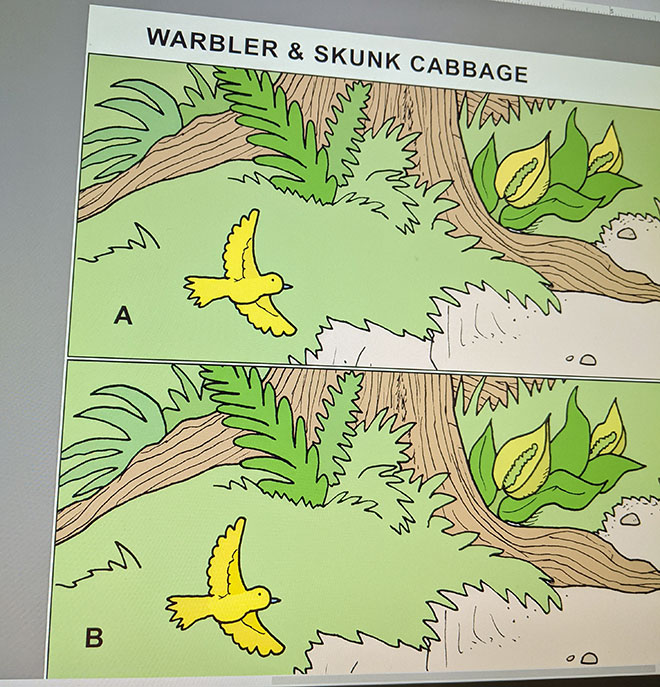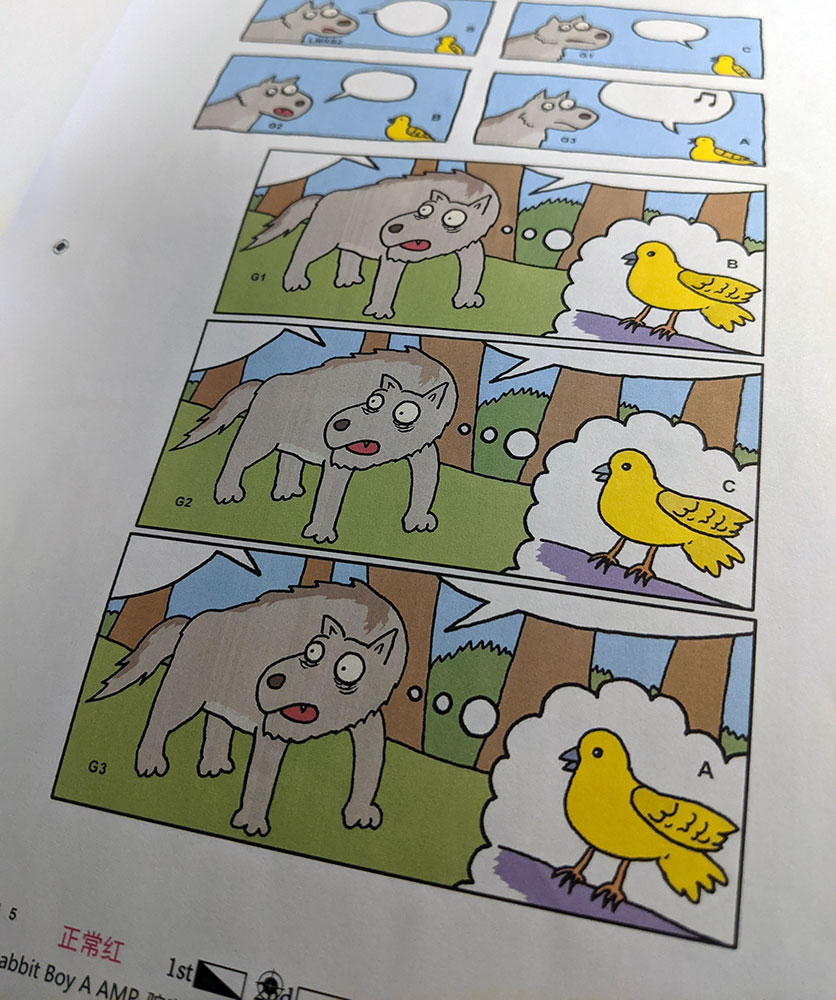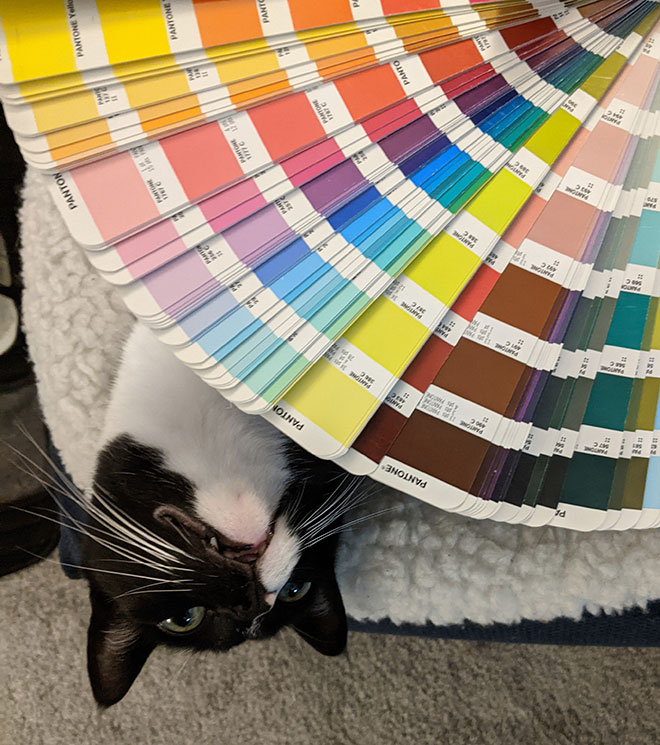 COLORING THE BOOK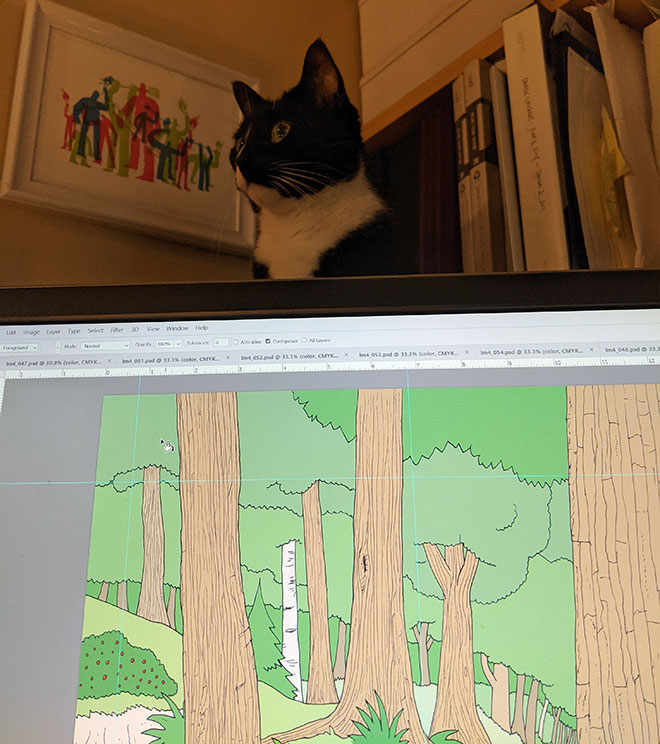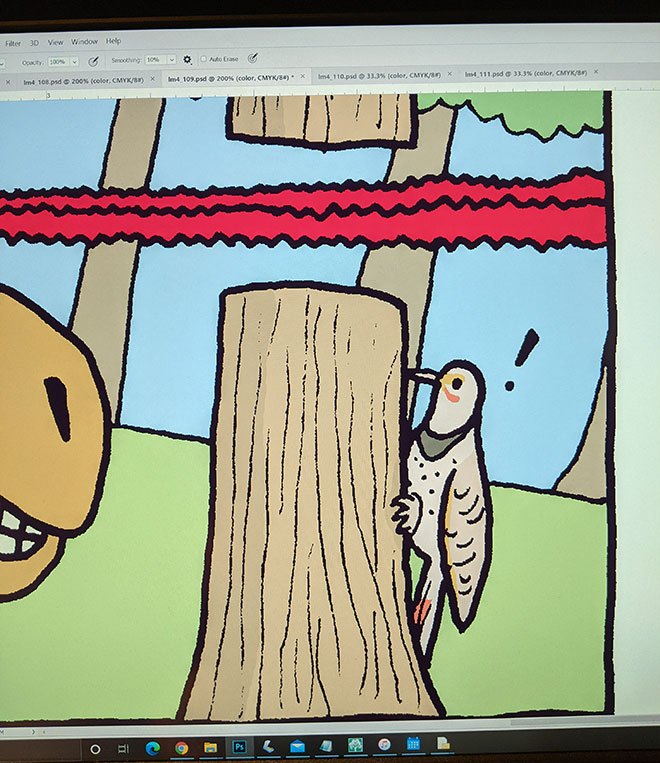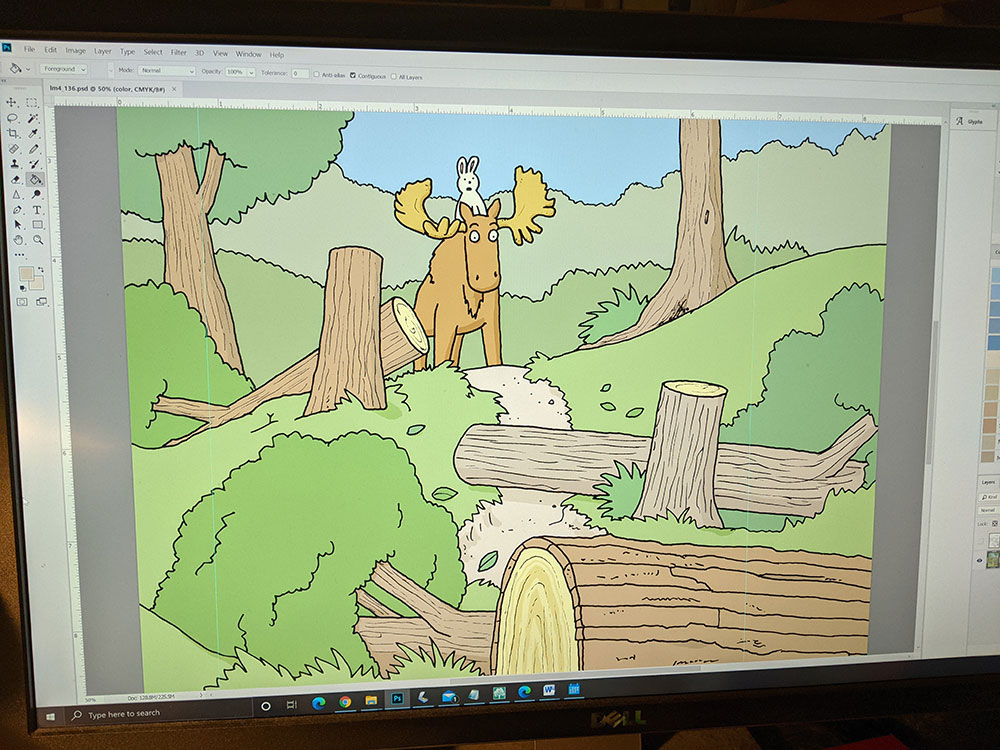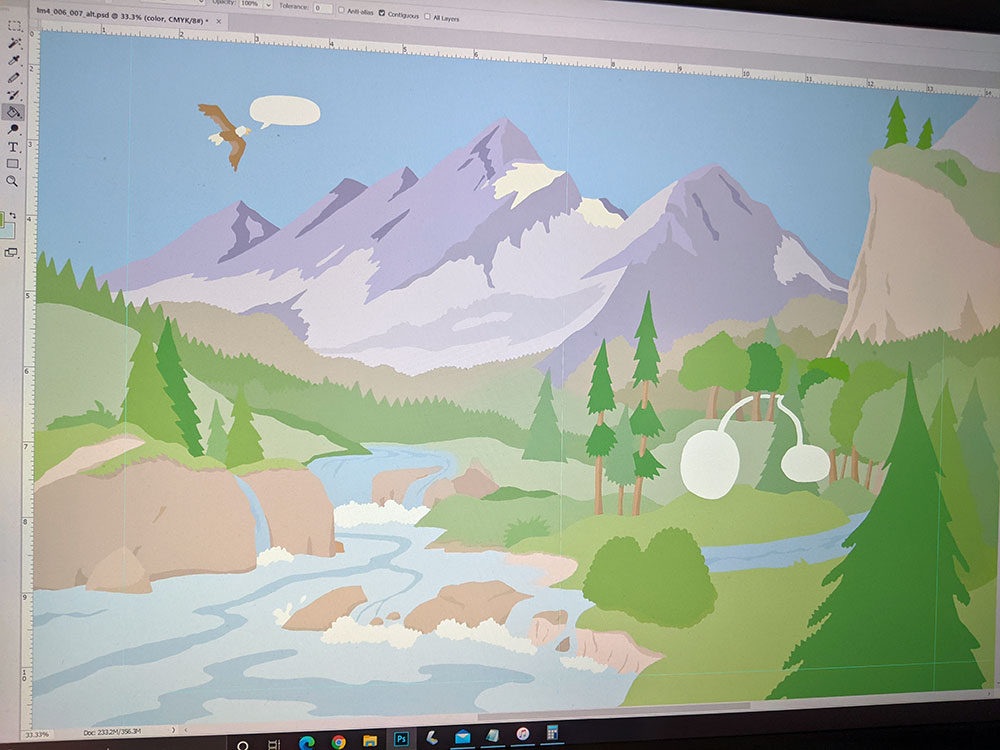 THE COVER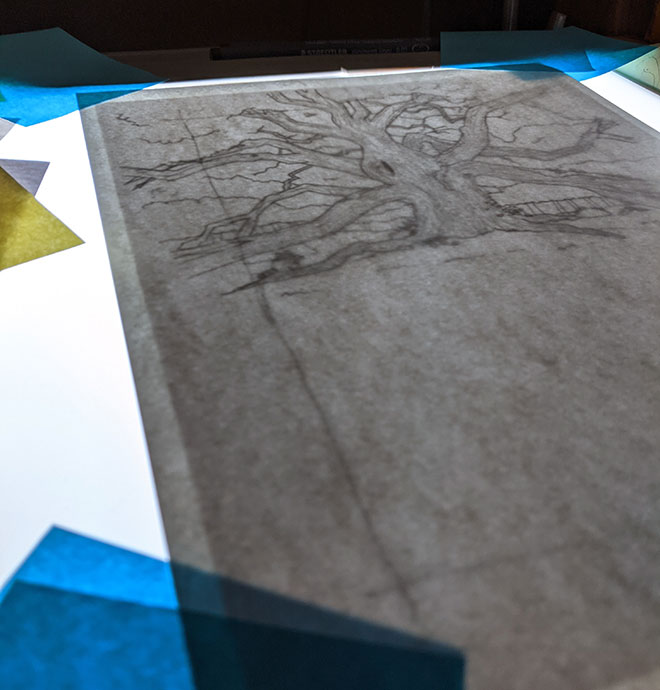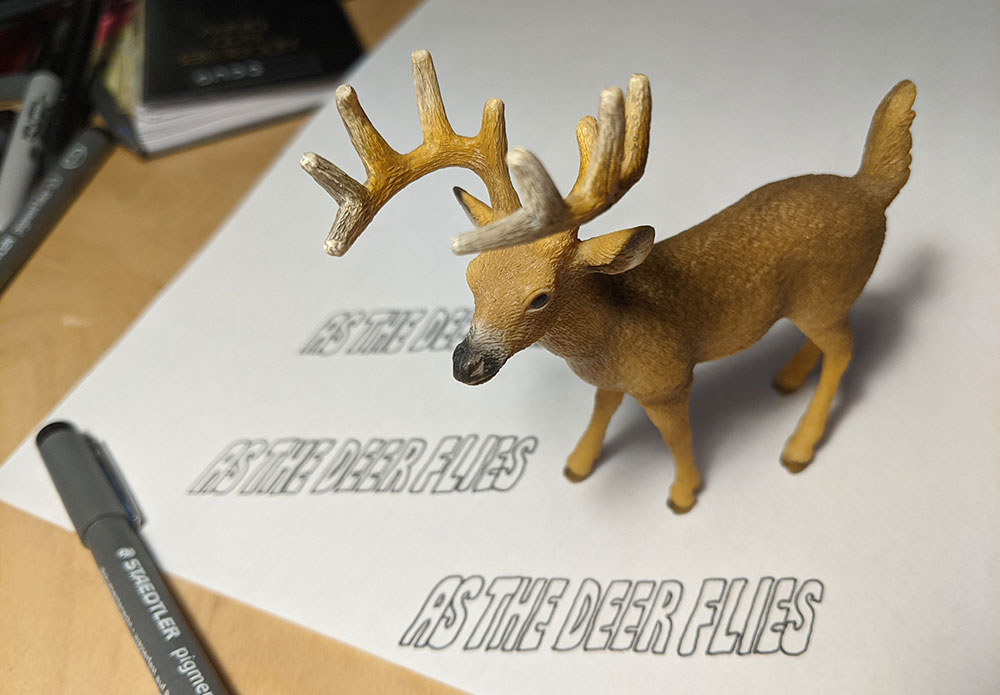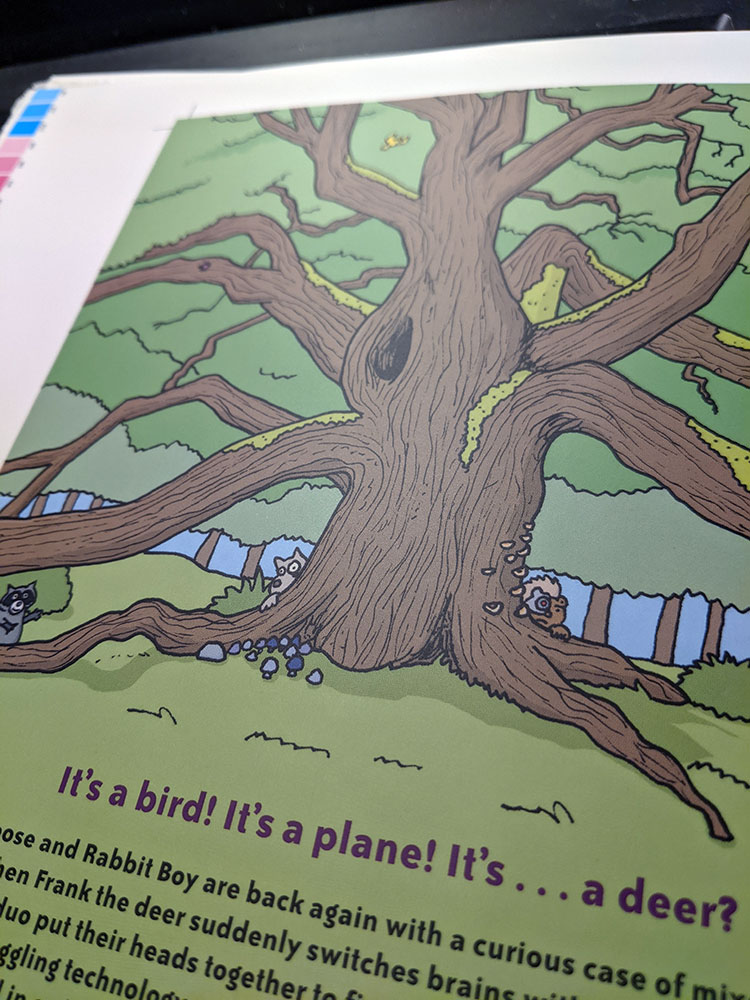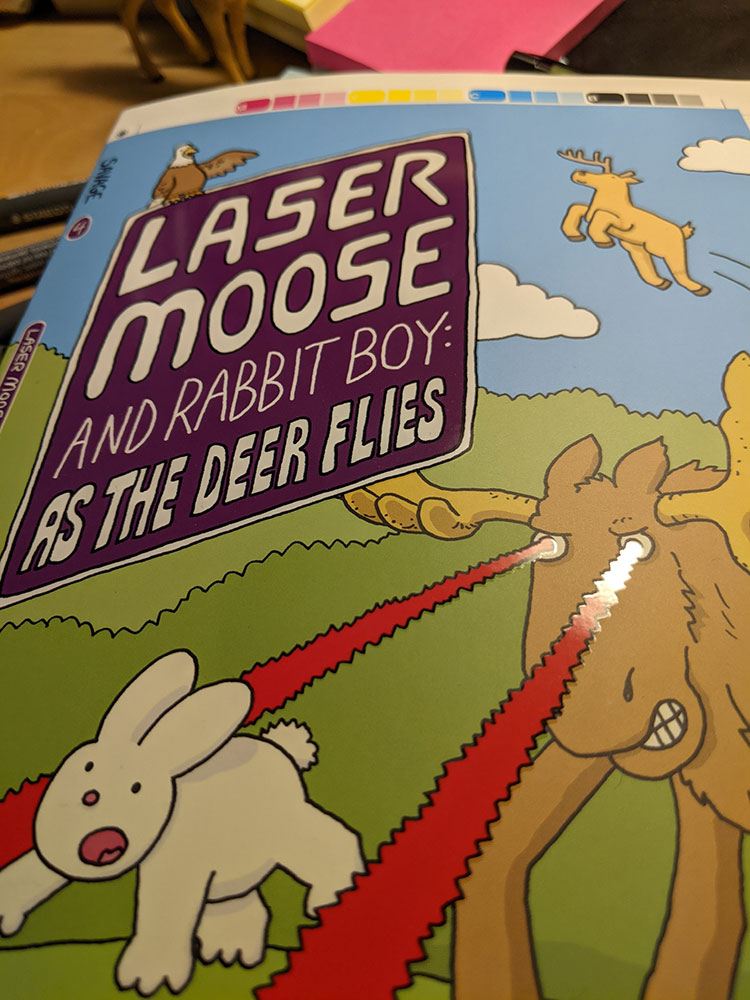 FINISHED!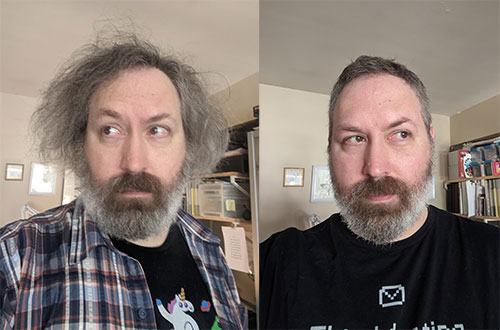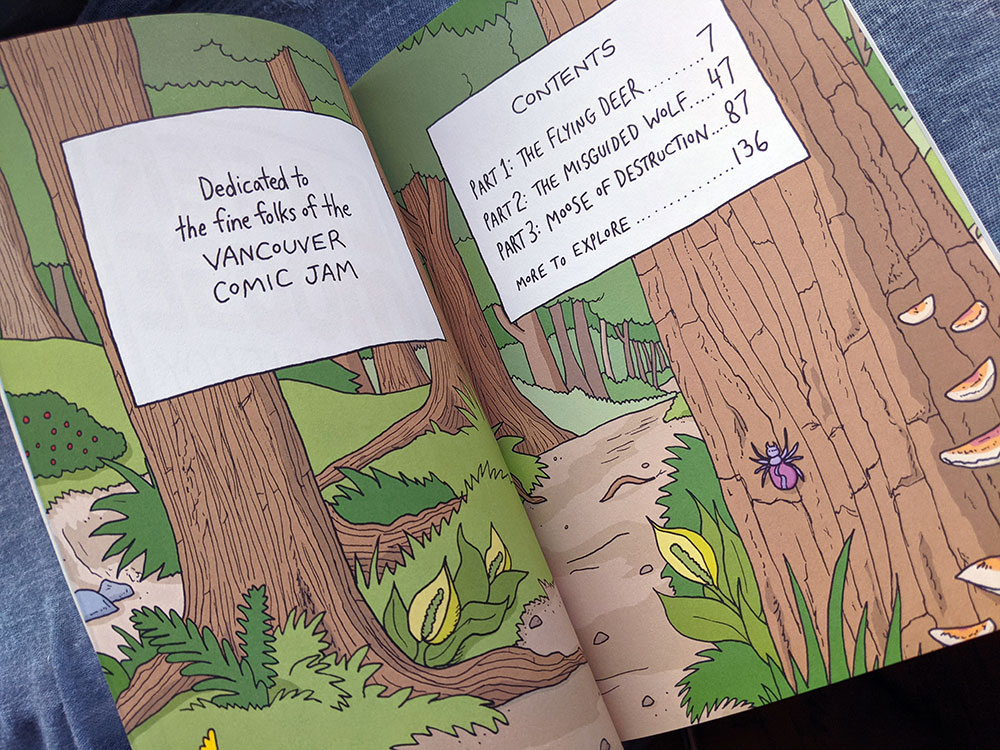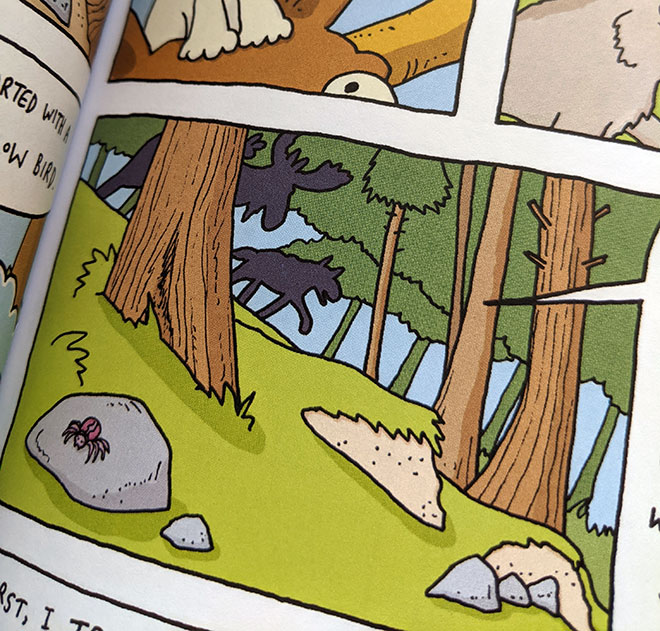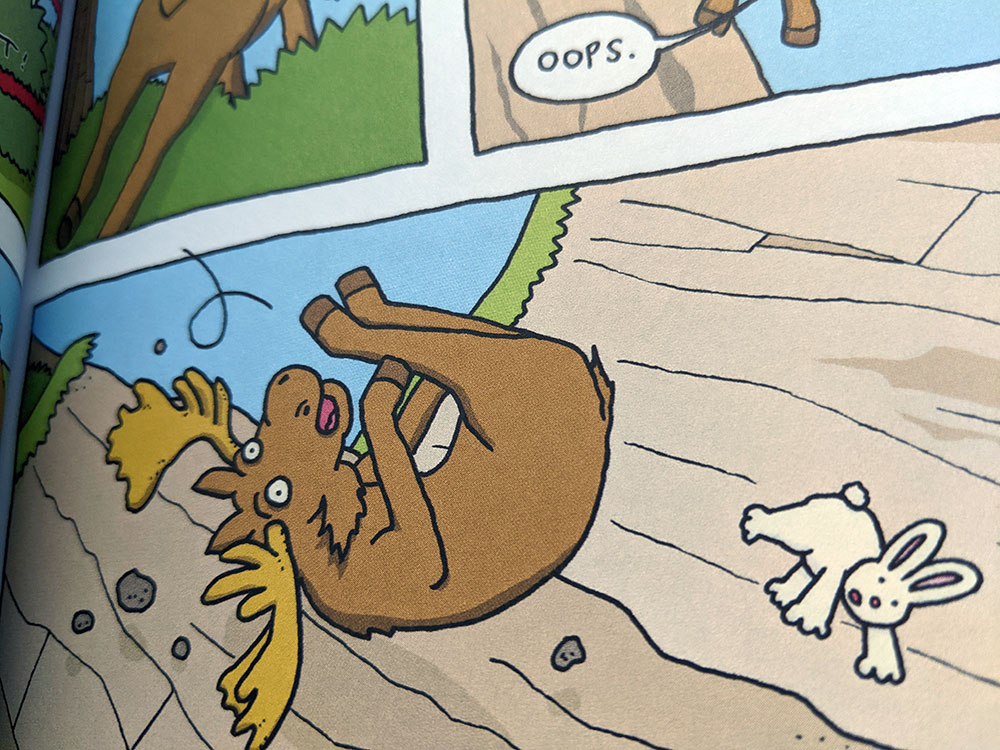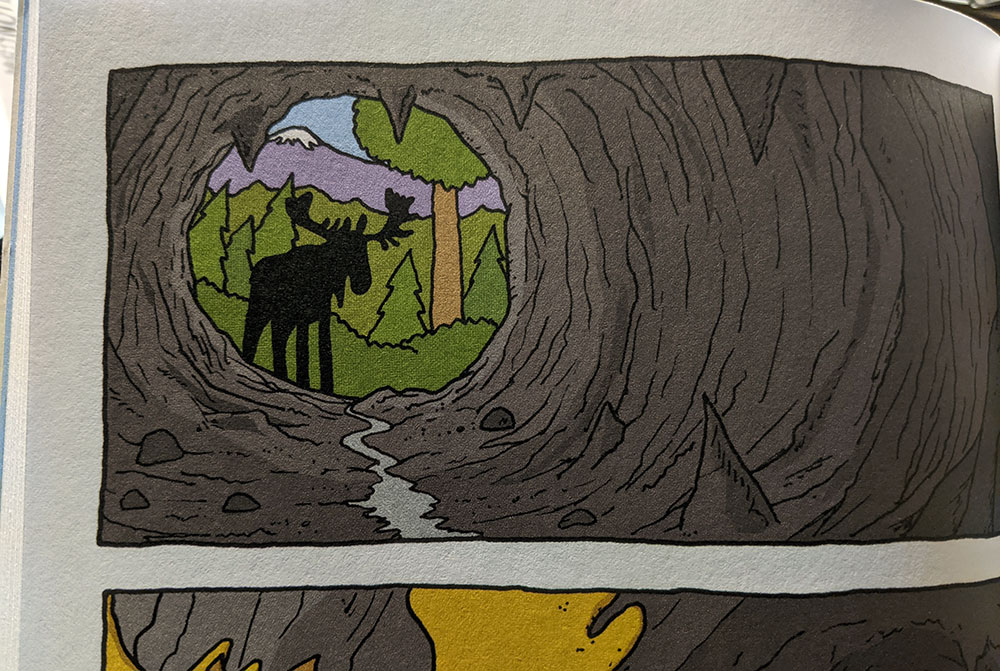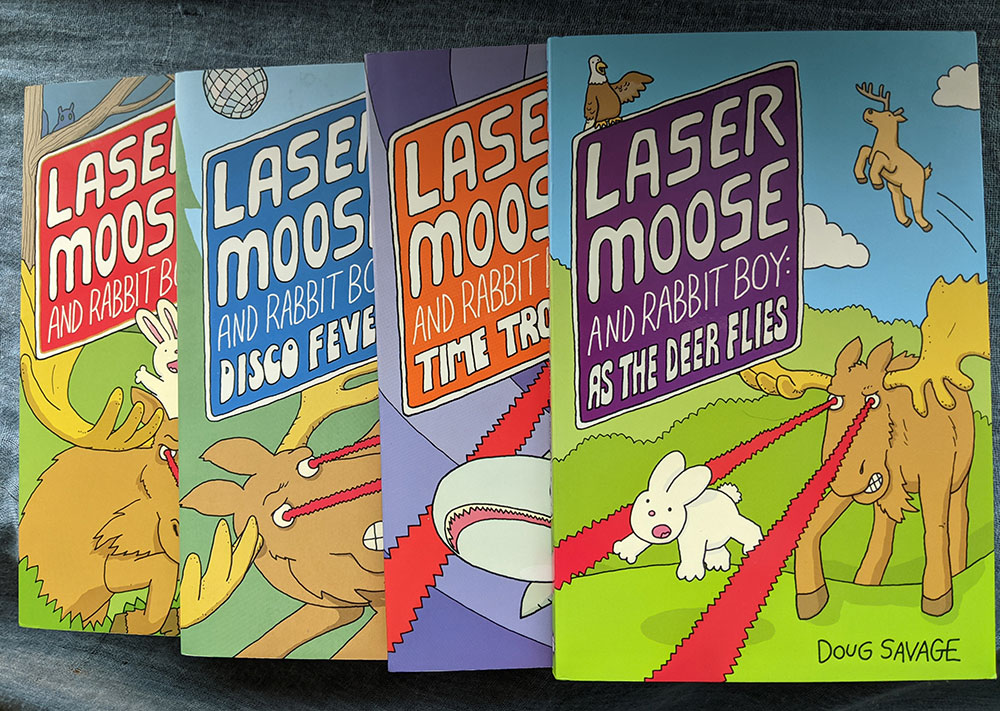 If you've got any questions about the book or my process, put them in the comments or send me an email. And I'd love to hear what you think of the book! 🙂