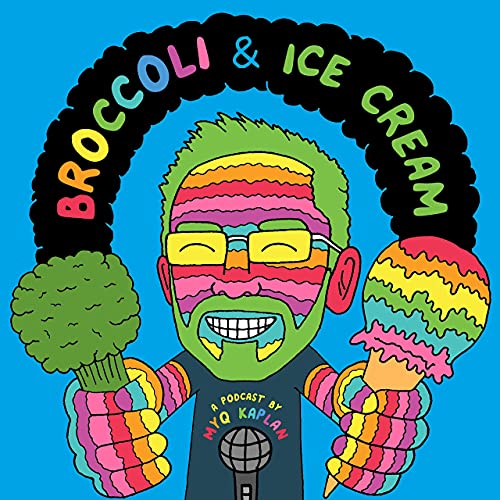 Hey I'm a guest on the latest episode of comedian Myq Kaplan's "Broccoli and Ice Cream" – the podcast where Myq talks to creative folks about the work they do (the broccoli) and the things that bring them joy (the ice cream).
It's a fun podcast and I had a blast talking with Myq!
Visit Myq's site to hear the first part of our chat, where I talk about: how I got into comics when I was a little kid, my recent autobiographical comics about my mom, and more! And you can sponsor Myq on Patreon to hear the rest of our chat, where I talk about jigsaw puzzles, Star Trek, and accidentally disassociating while watching trees.
And for extra fun, here's some of Myq's standup!