The Vancouver Comic Arts Festival is coming up this weekend (May 21-22), so I'm running around trying to get ready for it. One cool thing that I'm bringing this year is a new poster, which I'll be signing and giving away for FREE! More details about VanCAF later, but for now here are some process photos of the making of this poster.
A big thanks to my friends at GoComics.com for making these posters – and special thanks to Julie Halper for suggesting the idea in the first place.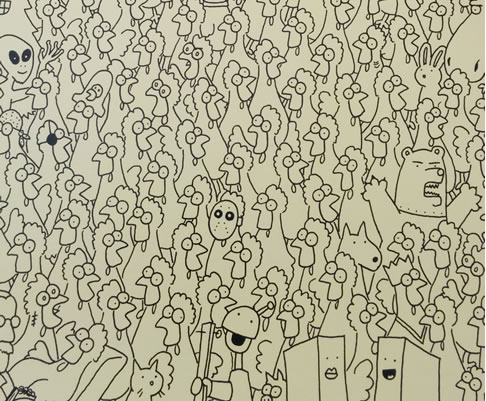 If you're in Vancouver this weekend, stop by VanCAF and grab a poster!