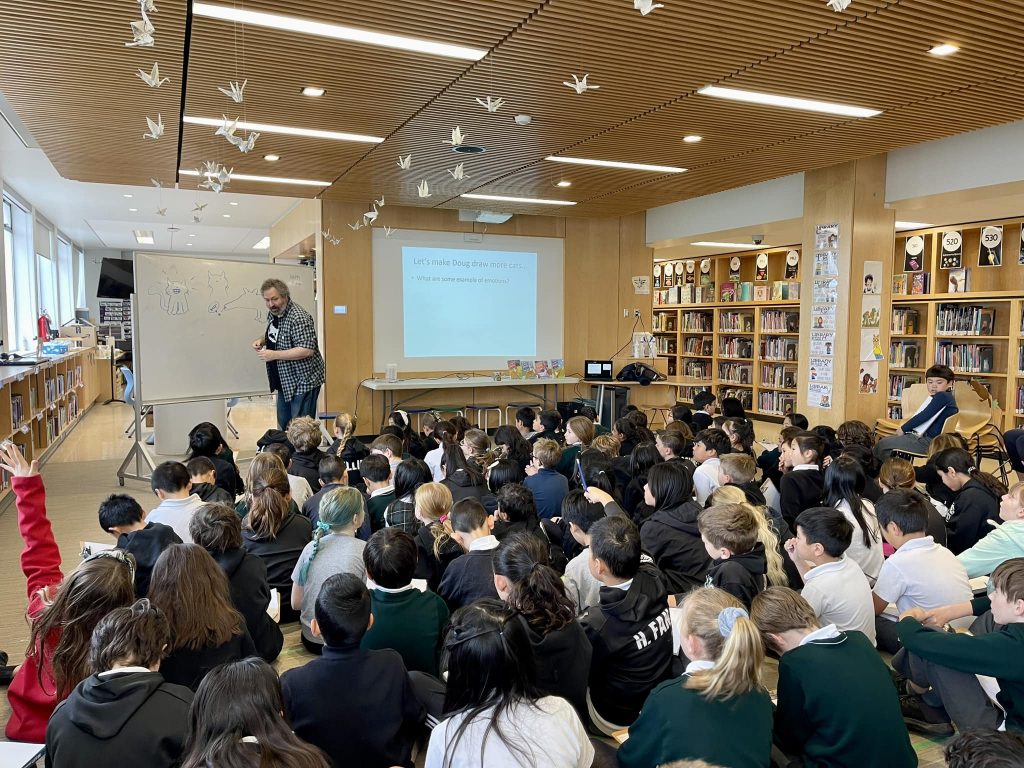 I've been very busy lately, so I thought I should write a little update about the various things I'm up to!
Comics workshops! In late April, I did a couple of workshops at West Point Grey Academy in Vancouver. The students were awesome! So much creativity and so many fun ideas! And it was especially exciting to meet some Laser Moose super-fans!


Here's one of my favourite doodles from the teen workshop: a very round lizard. I like to imagine them accidentally rolling down hills.


Next up, I did an after-school comics workshop for teens at the Vancouver Public Library branch on Hastings. This was a smaller group so I got to see more of their work and wow I really got the sense that I was visiting with the up-and-coming cartoonists of tomorrow. Very cool!
Laser Moose and Rabbit Boy 5! The new book is in the works. Still sorting out details with my publisher, but I've started writing and researching book 5 and I'm very excited about it. And slightly terrified, because the new book features spiders. Lots of spiders. You know how I feel about spiders!
VanCAF! The Vancouver Comic Arts Festival is next weekend, and I will be there – at table D09. Stop by and say hello! I'll post more details about my schedule soon! In the meantime, check out the VanCAF website for all the cool stuff going on.