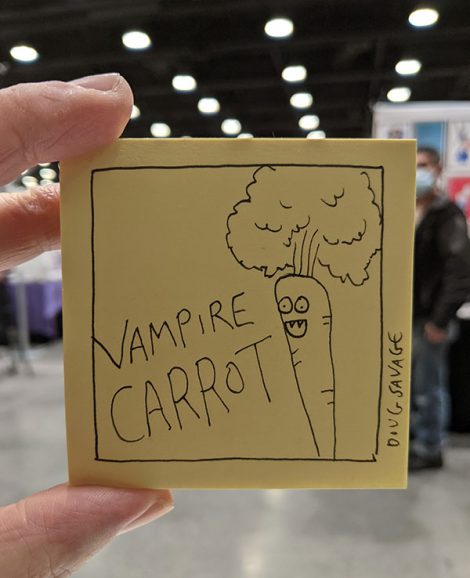 I'll be appearing at Fan Expo Vancouver on February 18-20!
I'll be there all three days, and most of the time I'll be at Table P27 in the "Comic Creators" area, doodling on post-it notes and maybe even doing some sketches of the characters I'm working on for Laser Moose and Rabbit Boy book #5.
I'm doing a panel discussion on the Monday, February 20 at 1 PM in Theatre Three, about creating comics for kids – it's gonna be me, Faith Erin Hicks, Nathan Fairbairn, and Agnes Garbowska. Visit their websites to see their awesome work!
And there are all sorts of celebrity guests, of course – including C3PO, Robocop, Commander Riker, and more! Get your tickets now!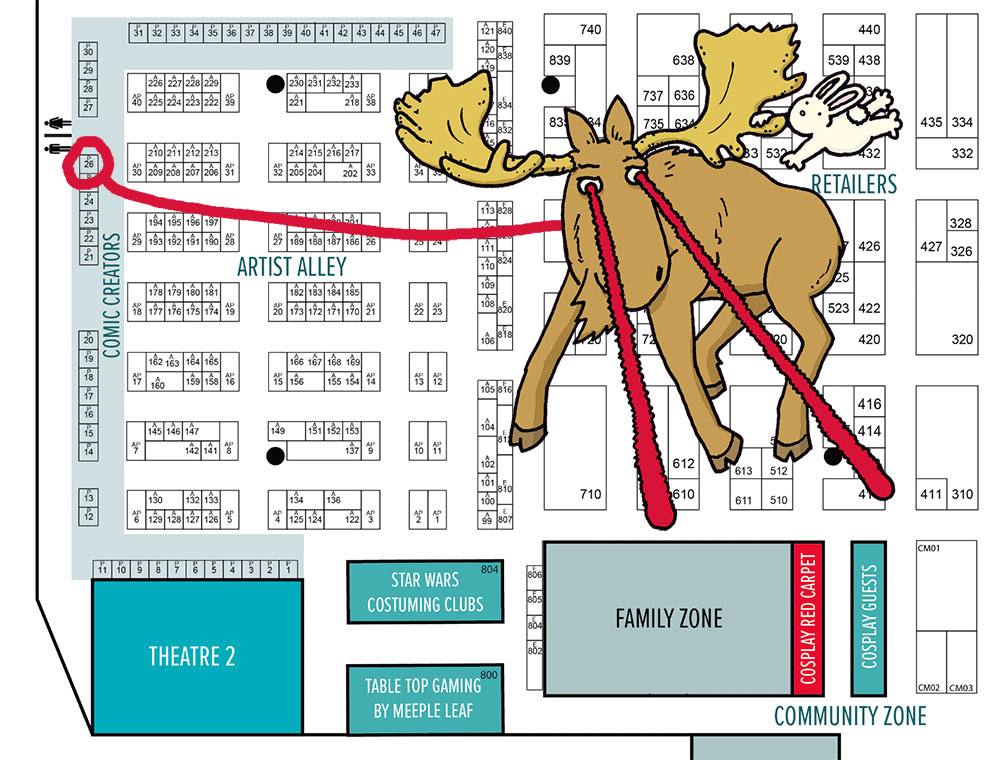 And hey if you're nowhere near Vancouver, you can still follow me on Instagram to see my pictures from the show.