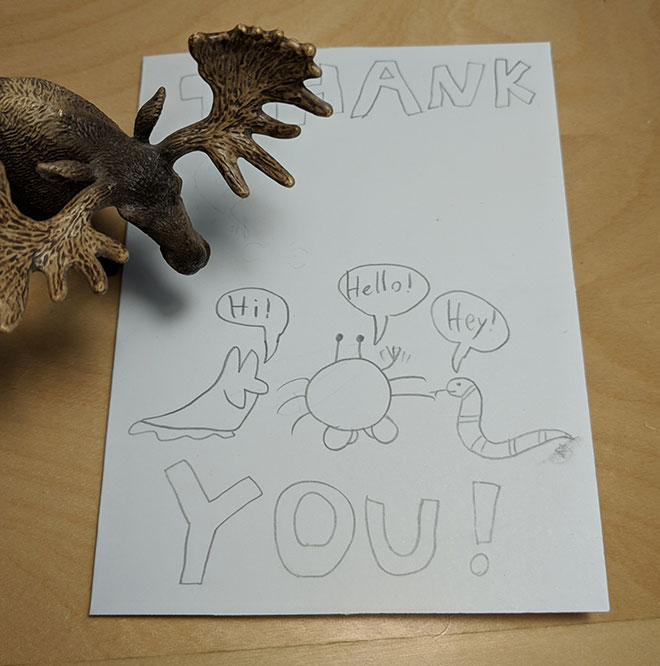 One of the best things about drawing comics for kids is meeting the next generation of cartoonists. Behold, the amazing work of Sophia Broadland: featuring Slug, Crab, and Snake! Thanks for the card, Sophia! I love your characters! 🙂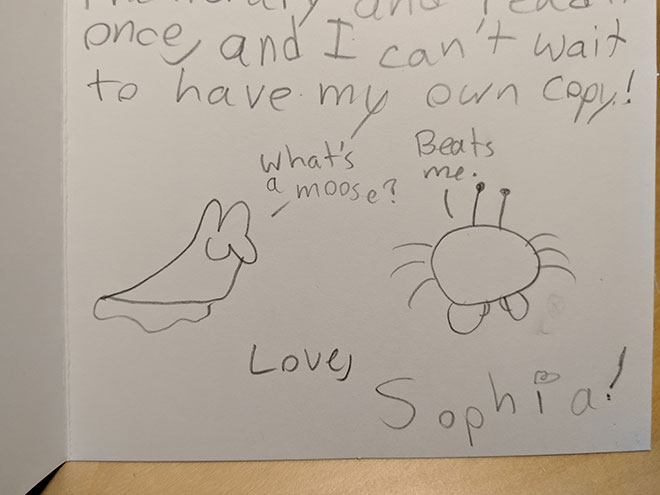 If you'd also like to send me a card or a drawing, here's my address:
Doug Savage
PO Box 99110, Davie PO
Vancouver, BC
Canada V6G 1V9
and include your email so I can get back to you!
So far, 2018 has been my busiest year for visiting schools – I've been everywhere, from grade 4 to college and university classes. And it's been great to meet the next generation of cartoonists. There's so much talent out there. Keep drawing, everybody!