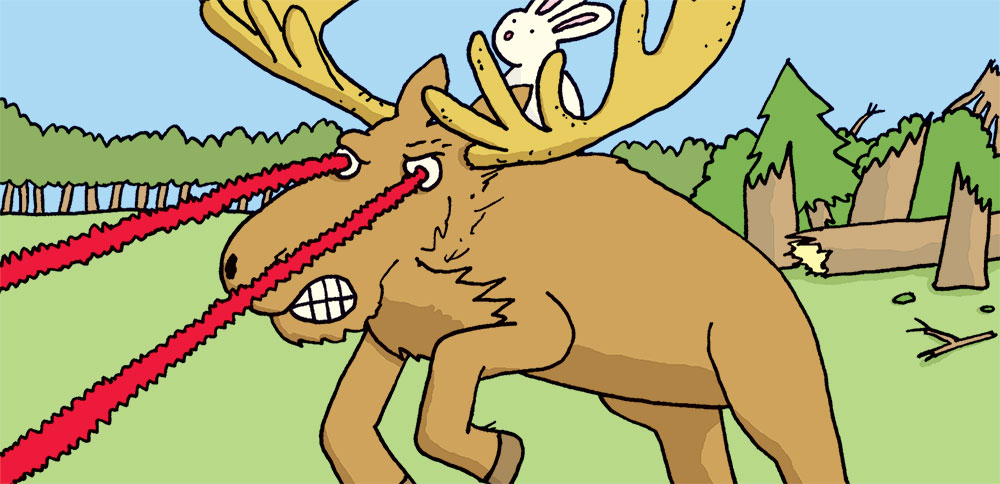 The big day is finally here! I'm so excited that Laser Moose and Rabbit Boy is now in stores. Check out the Laser Moose and Rabbit Boy website for details and a sneak peek at the book.
Creating the book
This book has been an amazing adventure for me. It began two years ago when I pitched the idea to Andrews McMeel. Then came the script-writing and editing – thanks to my editor Jean Lucas for the great ideas at this stage – and for suggesting that we increase the book size from 128 to 144 pages (which made room for more laser-shooting action!).
I drew most of the pages in August and September 2015, at a blistering pace of two pages per day. Which was pretty tough on my arthritis – I kept waking up with eagle-talon hands every morning! About a year ago today, I was still feverishly drawing the final pages and prepping the colour test pages for the printer.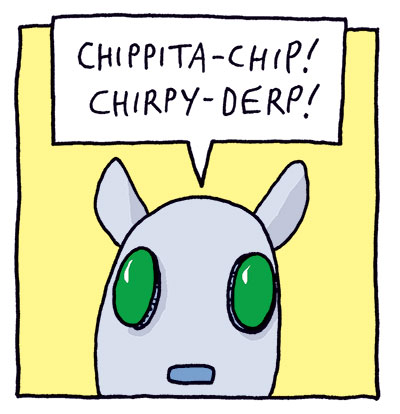 I think it's important to push yourself to try new things as an artist. And this book represents a huge leap forward in my work. As a daily joke comic, Savage Chickens doesn't give me as much room for plot and character, but this new book is all about plot and character.
And the leap to full colour was a really exciting thing to do, and somewhat terrifying!
I had a lot of help!
I'm lucky that my partner Janet helped me so much with the colour for this book. She's much more comfortable working in colour than I am (I've been working in mostly black and yellow for 11 years!) and she taught me a lot about contrast and colour theory. And she also helped me with the technical side of working in Photoshop, which I had pretty limited experience with at the outset of the project. So a big thanks to Janet, for all of the artistic help, and for putting up with my kooky production schedule!
Oh and there are a few other people I should thank: Julie Barnes, for her sage technical advice during the production of the book; Shelly Barkes, for her sage marketing advice; and Andrea Colvin and Kirsty Melville for their early guidance and for being excited about the project in the first place. Thank you all for making this book happen!